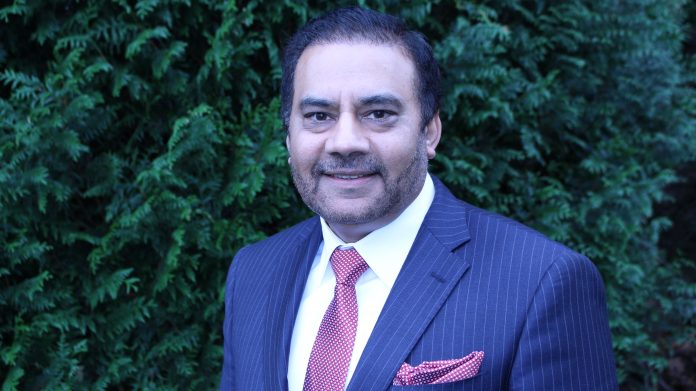 Nasir Awan, chief executive of Awan Marketing International plc, who is also the chairman of the Asian Business Chamber of Commerce, was bestowed with the Member of the Most Excellent Order of the British Empire (MBE) title for Services to Business and International Trade.
The Asian Today had the pleasure of interviewing the inspirational businessman.
What was your reaction to receiving the honour?
I feel that it is a great privilege to have been awarded this accolade. This award goes to support the argument that whatever you background and ethnicity, your achievements are recognised and duly awarded in this country
What has motivated and inspired you in your business and community work over the years?
As all immigrants, we want to better our lives and make tomorrow a better day than today, so you work hard with dedication to succeed in business, not just for yourself, but also for your family and for the community. When you have established yourself, then you should give back to the community to inspire others to do well. When you are on a path of good work, the satisfaction you get from helping others only increases your motivation to do more community work.
What have been your key achievements or milestones in your business and community work so far?
I started business from a small retail shop that my father had started. After this closed, I started wholesale business from my bedroom, selling from shop to shop watches, then opening the first cash & carry in 1980, moving premises twice, then building a purpose built 40'000 sqft unit in Hockley Birmingham, a move which expanded our business 300% in year one.
The milestone in community work was when I was elected president of the IAB, now Asian Business Chamber Of Commerce.
How have you seen Birmingham, specifically the city's Asian communities, progress and change in the past decade(s)?
The Asian community has been progressing in business and professional and education. If you walk down the high streets of the Asian community, the shops are much improved and project the corporate image, which use used be lacking previously. Also, more Asians can be seen in top management positions as well as in the media.
Is there anything else you would like our readers to know about you?
I came to England at the age of 7. My father made a very big sacrifice by leaving his wife and children to improve our future.
That generation saw very tough and lonely times, but they supported each other by working hard and working together as well as supporting their immediate families, that generation supported the extended families back home. We need to build on their sacrifice and continue to work hard and be a very positive member of this country, which is our homeland and the future for our generations to come.
We must not be depressed by the negativity, but have a positive attitude to the change the negative prescription of Asians and in particular Muslims and Pakistanis.