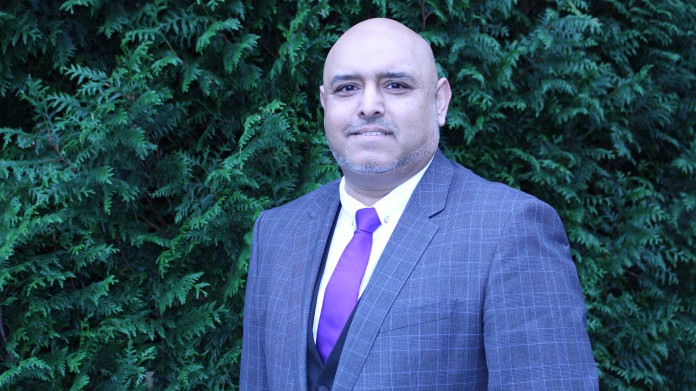 Habib Rehman, a Birmingham business owner, was honoured in the New Year Honours list, receiving a British Empire Medal (BEM) for Services to Business and Community relations in Birmingham.
The Asian Today had the pleasure of interviewing the awards recipient
What was your reaction to receiving the honour?
It is a great feeling to have been given this honour, a feeling of great achievement by some one who grew up in deprived inner-city area, went to the local school and wanted to make a difference in the community I lived in. This has reinforced my belief that regardless of your background you can achieve great things.
What has motivated and inspired you in your business and community work over the years?
My main inspiration has always been my late father who himself did so much for charity and people who were less fortunate then himself.
From a young age, as children, it was instilled in us by our parents to do good for people who we lived amongst, regardless of race, colour or religion, so I was always looking to make some difference somewhere to improve the lives of people around me.
So what I was doing was trying to carry forward my father's legacy and that in itself was motivation enough to keep going even when I hit a brick wall on numerous occasions.
What have been your key achievements or milestones in your business and community work so far?
There have been many things that have been achieved in the area. To name just a few, I helped set up a campaign group to stop a super casino, the biggest in Europe, being built in our area and we were successful in that.
I also helped in making Alum Rock Road the hub of Asian shopping in UK, where people from as far afield as Newcastle and Blackburn come shopping to.
Additionally, I was instrumental in having one of the biggest health centres in Birmingham being built in the area and getting the positions of our own town centre managers and neighbourhood managers secured to improve the area.
I also did a lot of work with the police to improve the policing in the area both at a strategic level as well as on the ground to build trust and confidence.
How have you seen Birmingham, specifically the city's Asian communities, progress and change in the past decade(s)?
The last couple of decades have seen Asians in Birmingham contribute greatly in all aspects of the city life. Whether it be in policing, business or politics, we as Asians are making a very positive change and it is very important to keep going forward and the key to that is both academic education and social education.
Is there anything else you would like our readers to know about you?
I came to UK as a young boy who couldn't speak a word of English and it had been a struggle to play catch up, but one important thing I've learnt is that you can achieve anything in life if you're willing to put in the time and effort and focus on what you want. Life's about the journey never about the destination.