 Syed Shah 'agreed to save woman's marriage if she slept with him'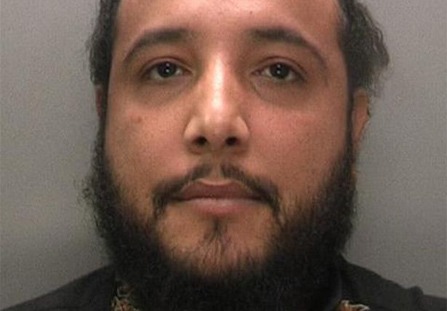 A woman has claimed a warped holy man agreed to help save her marriage on the condition she had sex with him and handed over £5,400.
Faith-healing fraud Syed Shah, 29, allegedly duped the woman into sleeping with him twice while swindling her out of thousands of pounds in cash.
The victim says he asserted the sex was required to reinforce the spiritual bond between the two.
The mother-of-two has broken her silence after the degenerate holy man was sentenced to two-years behind bars, convicted of sexually assaulting another woman who sought help from him.
A senior police officer described the Strechford holy man as "a very dangerous sexual predator" following the case in Birmingham Crown Court.
The 28-year-old, attractive and highly educated, is an odd addition to Syed's client base, which mainly consists of vulnerable and browbeaten women.
The woman, who works as a lecturer, says she contacted Syed in a desperate bid to save her marriage from falling apart.
She acknowledged that she finds her actions inexplicable and still cannot explain how she allowed herself to be manipulated by Syed, admitting that she was like putty in the lecherous hands of the holy man.
"I go clubbing," she said. "I have a good social life. I have never used a holy man before. I have been gullible.
Syed was convicted of a sex attack on a woman he claimed to be "healing".
He had ordered his victim to undress before pouncing on her.
At first, he denied any involvement in the incident but admitted to his crimes once data from his mobile phone placed him near the crime scene.
Syed was charged and pleaded guilty to sexual assault.
During the sentencing, he was also ordered to sign the sex offenders' register for two years.