 Atal Nawaz Died Alongside Mushtaq Hussain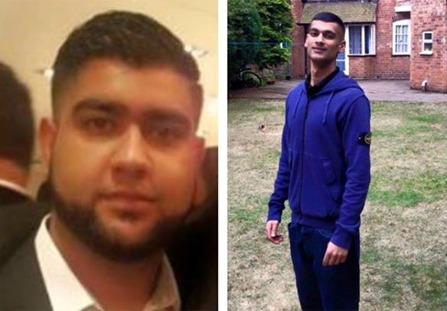 The family of a man killed in a crash in Birmingham have paid a touching tribute to their loved one.

As police renew their appeal for witnesses Assad Hamed, the uncle of Atal Nawaz, described the devastating impact the loss of their loved one has had on the family.

"It's been a month since the loss of my precious nephew who was tragically killed as result of a road traffic accident," said Mr Hamed.

"The Small Heath Highway accident took place at 11.30pm on 29 August, killing my nephew Atal Nawaz aged 24 at the scene of the accident and Mushtaq Hussain aged 21.

"The loss of two young lives moved the community to the extent that over 5,000 mourners attended the funeral prayers of the youngsters.

"In a society where news moves quickly, the death of these youngsters is now becoming old news, but for my family not a moment in the day goes past where we don't think about Atal.

"When the door key turns in the evening his mother thinks it's Atal coming home from work. When his niece comes to visit she runs to his room looking for him.

"His cheeky simile was infectious and he had an uncanny ability to make friends everywhere he went. Atal had a bright future ahead of him which was sadly taken from us on the night of 29 August. The death has left a massive void in our family that can never be replaced.

"Whilst we are still coming to terms with our loss, we ask if anyone has any new information then please contact the police."

Two other men who were passengers in the Porsche Cayenne escaped serious injury.

The family's liaison officer, PC Stuart Allen from the Collision Investigation Unit, said: "The families have been left devastated by the loss of their loved ones.

"We're working hard to be able to provide them with the answers the many questions they understandably have about what happened that night.

"Four weeks after the crash, we continue to urge anyone who was in the area at the time to get in touch.