 Family of Fatal Schoolboy Take on New Challenge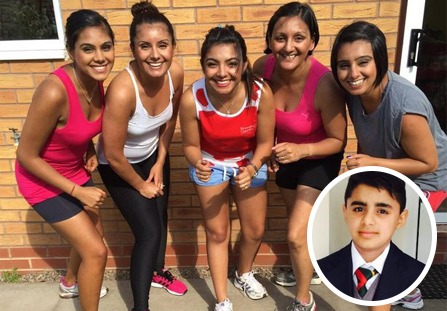 The family of a schoolboy who died after a road accident are to take part in the Morrisons Great Birmingham Run in his memory.

Amar Atwal, aged 12, from Great Barr, was in collision with a car in Hollyhedge Road, West Bromwich in May 2015, whilst on his half term break from Queen Mary's Grammar School.

After the crash he was in a critical condition on a life support machine at Birmingham Children's Hospital for two days before his family made the heartbreaking decision to switch it off and donate his organs.

Five of his relatives will now pull on their trainers and take part in the half marathon on October 18 to raise money for the hospital.

Cousins Harpreet Sahota, aged 32, Nitasha Sahota, 27, Manisha Sandhu, 25 and Sharan Kullar, 28, together with his aunt, Neata Simpson, 37, will take part in the event.

Harpreet said hospital staff did everything they could for Amar and so they wanted to take part in the run to give something back.

"As Amar's cousins, we wanted to take part in the half marathon not only in his memory but also to be able to say thank you to all the staff that did everything they could for him. Having never had to go to the hospital before the incident, we were all amazed at the care provided. We are literally in awe of everything they do and so we hope to raise as much money as we can."

The half marathon will be a massive challenge, as four of the women have never taken part in a race before.

Harprett said: "Neata is the only runner, so for the rest of us it's going to be a massive challenge – but that just makes raising the money even more important. We are all just hoping to finish in one piece, but Neata will be aiming to beat her time last year."

The family set up a Just Giving page shortly after Amar died, which to date has raised over £6,800 for the hospital's Intensive Care Unit.

However, for the run they have set up a brand new page and anyone who wants to donate can do so via Justgiving.com/Amar-Atwa