 Huge Community Support For State Visit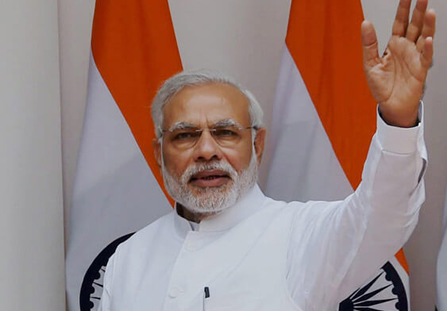 Over 400 community organisations have today been confirmed as Welcomes Partners for the grand reception being planned for Prime Minister Modi at Wembley Stadium, London on 13 November.

The Europe India Forum (EIF) published the list of organisations on its event website www.ukwelcomesmodi.org. A spokesman for EIF said "The response from the community has been overwhelming. It is unprecedented for such a large and diverse group of Indian community organisations to unify under one platform; such is the appeal of Prime Minister Modi".

Bhavesh Sangrajka, President of Art of Living Foundation said "We have Indian and non-Indian members from across the British Isles all eager to hear Prime Minister Modi. He is a captivating speaker. We are proud to be one of the many organisations coming together on a common platform."

Sanjay Kara, Trustee of BAPS Shri Swaminarayan Mandir, London (Neasden Temple), said "We are delighted to be confirmed as a Welcome Partner to receive Prime Minister Modi later this year.  To manage the registration requests from devotees, we have set up a special help desk to cater for the demand."

Shamsuddin Agha, President of the Indian Muslim Federation said, "I am delighted that Shri Narendra Modi, our Prime Minister, will be visiting the UK shortly. I have no doubt that it will strengthen the ties between our great nations. It will bring people closer than ever before. It will bolster trade and economic cooperation. The visit will demolish the walls of hatred and extremism. It will work towards the development of all people irrespective of caste, creed or religion and create a pluralistic, multicultural society in India."

Vinay Tanna, communications director of ISKCON UK said "It is a proud and historic moment for all British Indians. Wembley Stadium will be the place to be on 13 November".
Lalubhai Parekh, President of Overseas Friends of BJP (UK) said "The huge community response from across the UK is an illustration of Prime Minister Modi's vision 'Sab ka Saath, Sabka Vikas'. The Wembley Stadium event is truly for the community, by the community."