 Rav Shares Three of Her Favourite Tips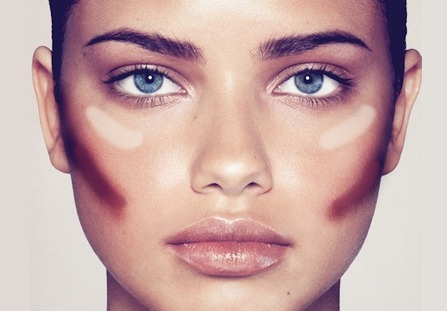 I love love love make up cheats, tips and tricks. Let's face it, we may not all be blessed with the features that we wanted, be it the full lips or less than full hips. Where there are fabulous hold-it-all-in pants (or liposuction, I guess) where required for the ample body, the make up wand is phenomenal for giving us a sizeable nudge in the direction of enhanced features (believe me, I've mastered the art of creating mega cheekbones on a rather portly face – mine!).

Here are three of my favourite make up tips which you can incorporate into your beauty routine:

I adore thick, long lashes and have sported such heavy, double stacked fake ones that it feels like my own lashes are bench pressing! For understated definition, however, try tightlining. Applying waterproof eyeliner to your upper water line, as close as possible to and then just above the lashes, creates an illusion of luscious, thick lashes from the root. Teamed with a bodifying mascara, those peepers are keepers!!

I don't rate trout pout, but I love the bee stung pout! Unfortunately for me, I faint at the sight of my blood test needle so Botox is out of the question and therefore I call upon my trusted tools of the trade again! Apply a sparing amount of concealer (as similar as possible to your natural tone) around the lips and line the lips just outside the natural lip line and fill with lipstick. Some people swear by darker lip liner and lighter lipsticks but I prefer to match the liner as close as possible to the lipstick for a more natural effect. A touch of gloss to the lips enhances them further and try dabbing a lighter shade of shimmer towards the inner middle part of the lips to create the illusion of fullness. For those a little more daring, a tiny touch of eyeliner under the lip and a very well blended, almost translucent, line of white liner just above the Cupid's bow can create a great 3-D effect.

Can't have defined cheekbones or a chiselled looking nose? Oh yes you can-tour! Contouring, highlighting, strobing, these plays on light are fantastic! Blending a graduated line a few shades darker than your skin tone just below your cheek and teaming it with a fab, shimmery highlight on the cheekbone lends immediate definition to your face. The concept can be applied to the rest of your face as well as other parts of the body. Clavicle or cleavage contouring, anyone?