 Coach Looks to Youngsters for Talent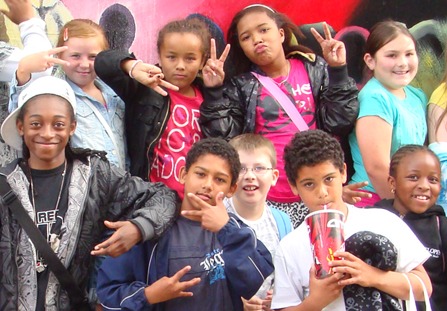 Born in Birmingham and having started out as a Trainee professional footballer with Blackburn Rovers and Manchester City FC, Herman Wilson is one of only a handful of EBBA approved National Tutors and is recognised as possibly one the best Level I and II tutors in the country. Having "cut" his professional basketball coaching teeth as Assistant Head Coach in Doncaster with John Carr Panthers, Herman has always been at the forefront of youth development. Doncaster is still reaping the rewards of his youth policy that was implemented between 1990 and 1994, he was also the assistance coach at the Birmingham Bullets Men's basketball team in 2000 /2001 season and then decided set up and ran his own Junior National League development programme called Birmingham XL for under 16-18 and under 20's for more than ten years.

While working as the Birmingham City Council's Basketball Development Officer, Hermann's achievements have been numerous and far reaching.

He has helped to increase the number of outdoor basketball courts in Birmingham, developed pathways and exit routes for mass basketball playing participants and increased competition for girls throughout Birmingham. Add to this his co-ordination of the City Street Basketball Tournament, Sunny Delight National Schools Competition, 2Ball Basketball Teachers Awareness Day and the Summer Activities on outdoor basketball around Birmingham. He implemented many new Initiatives, he has set up many coaching out lets delivering an extensive development programme for under 12's before expanding to an open age groups.

While coaching at Josiah Mason College the most successful basketball seasons under his tutelage he won local , regional and national competitions and producing players able to play for England U16 U18 and the senior men's Great Britain Team . Key to all of Herman delivery was his mentoring support that as encourage and motivate young people to succeed.

Herman volunteer his now time as Head Basketball Coach at City of Birmingham Basketball Club where he oversees the development of the clubs 300 plus Junior men and women's who participate in local and national programmes, Herman delivers coaching throughout the week to range of age groups, he is now in his second year in developing the programme and he is looking forward to the new upcoming 2015/16 season. For more information about getting involved with the club you can find out what COB do in the local community on our clubs website

Alongside his coaching Herman work in partnership with a team of mediator and mentors who work with high risk gang members or gang related issue to reduce any escalation of incidents that may have occurred in the local community . Herman with all faith groups, local community groups, Youth Service, Probation and the West Midlands Police

Most recently Herman departed from his most recent job working at South and City College Birmingham as a Community Liaison Officer who role was to support young people back into some form of educational programme. Since leaving the college Herman as set up a Company who now volunteer his time mainly in Shard End area, Positive Impact Mentoring CIC has been set up to help young people and adults who may need advice and guidance in a wide range of issues , PIM also providing youth activities during the week and school holidays. Herman is now in the process of pulling together a team of community groups to support a project that will hopefully benefit the wider local community , more information on this project will follow shortly for you the community to get involved and hopefully support

You can contact Herman via mobile on 07792903240 and email at wilsonherman@hotmail.com