 Irish TV's Midlands base comes to South and City College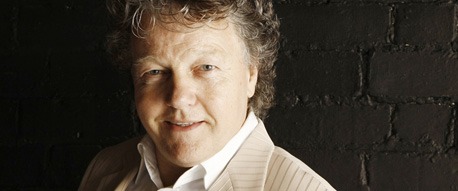 Birmingham's Bob Brolly reveals his latest venture this week, with the launch of his new role with Irish TV taking place at the 'heart of learning' in Digbeth – South and City College Birmingham.

The BBC radio favourite will now head up Irish TV"s Midlands offering – with his first instalment a jam-packed launch show from South and City College's Digbeth Auditorium on Monday 24th August.

Bob, who is the Regional Manager for Irish TV's Midlands Region commented "Irish TV's Midlands base will open up a whole new audience for Irish TV, as well as ensuring the Irish in this region can become more connected with home by telling their own stories of what's happening in the Irish scene in the UK and following what's happening back home in Ireland. The fact that we are based within South and City College is perfect and we are planning to work with their media students using their incredible facilities to offer them a 'real life' experience of broadcasting as we prepare our programmes going forward – helping to create career opportunities for their young people".

The South and City College Live launch show marks the start of two new Irish TV programmes scheduled from the Midlands region.

The first,, a weekly magazine style programme, will be presented by owner and editor of the Live 24-Seven magazines Katie McPhilimey.

Katie McPhilimey will be in amongst the guests 'meeting and greeting' and hosting the launch show at the College, along with College Principal Mike Hopkins and other senior dignatories from across the region. Whilst the second show a 12-part series called Brolly and Friends, offers a one-hour chat show with Bob and special guests.

The launch show on the 24th August will be packed with entertainment including a range of Irish dancers, musicians and community leaders, who will be joining Katie and Bob at this milestone event – a strictly invitation only show.

The show will then be aired on Irish TV at 9pm on 2nd September Sky Channel 191, Freesat 400.