 Raaj Shamji Talks to Nasir Awan, Saqib Bhatti and Waheed Saleem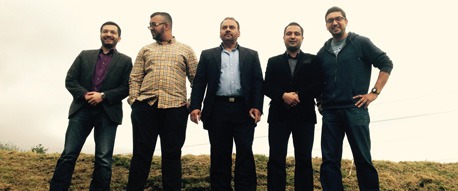 As part of the Balaji Temple Annual Youth Camp, faith leaders from the West midlands region came together to deliver small interfaith workshops to the participating youngsters. These workshops were part of a much wider range of activities including Yoga, scripture readings and talks. Nasir Awan prominent local businessmen and mentor to many praised the quality and variety of the programme.

Waheed Saleem commented "The project is an excellent example of how different faiths can work together to promote peace and harmony. I was keen on being involved to demonstrate how our different faiths have the same message of peace and love for all and to support the excellent inter faith work that the Balaji Temple are promoting".

As project manager, it was an honour to introduce him and he spoke passionately about how the 3 Trustees of the temple are unique in the sense that they are fully and unconditionally aligned to serious interfaith activities.

Saqib Bhatti, president of the Asian Business Chamber of Commerce commended the trustees as inspirational, commenting that in their openness and approach they have created a stage for tangible interfaith activity. Saqib is confident that this unique action based interfaith projects will leave a lasting impact for Hindu-Muslim-Jewish unity.

More importantly he stated that these activities and the hugely anticipated Salaam Shalom Shanti Peace project, are only possible when there is a platform created at the top of organisations and the Trustees of Balaji Temple have truly created this platform.

Nasir has been evaluating with local scholars the right message of the beauty of Islam. He commented that it was remarkable that the Temple trustees have created seven symbolic hills to reflect the seven peaks in the famous Hindu place of pilgrimage Thirupathi in South India and dedicated those as Faith Hills, major symbols of respect to other faiths in our community.

The Temple Trustees have stated on their project website that one of the objectives of the project was to create a place of spirituality open to all members of the community regardless of one's religion, cast, creed, colour or sect in the true spirit of Interfaith whilst remaining a Hindu place of worship. The workshops at the youth camp are an example of making these objectives a reality.