 Waheed Saleem Steps Down Four Months After Appointed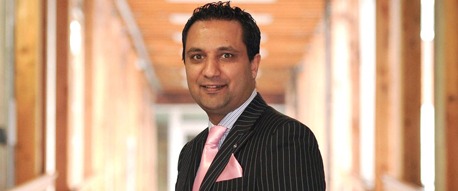 Amid intense scrutiny from inspectors, the public and government organisations, the chair of a trust, linked to the Trojan Horse scandal has stepped down. The move comes after certain media coverage unnecessarily brought to the forefront about a past public position.

Mr Saleem steps down just four months after being appointed into the role and will be replaced with Bob Wiggins. In an unfortunate turn of events, Waheed Saleem, the chair of CORE Educational Trust, said he was proud of all that he has been able to achieve since being appointed.

On his resignation, he said, "I am proud of being instrumental in forming CORE and leading the board of directors through extremely challenging circumstances," he added. "During my time with CORE, both I and other directors have spent considerable amounts of time developing its strategic direction and dealing with the issues faced by the Trust. I am sure the directors will wish to continue to reflect the community and population they serve through effective governance and further strengthening community relations."

The CORE Educational Trust have been running three schools which had been linked to last year's Trojan Horse scandal in which it was suggested that Muslim hardliners were taking over school governing bodies. Five schools were put in special measures, including three being run by CORE.

Since being appointed to the role of chair, Mr Saleem was able to implement some key changes, which were already having a positive impact on the school. This included the appointment of senior staff, holding staff surgeries, which have boasted morale, evening and weekend classes for children needing extra help with schoolwork and extra curriculum activities being added.

Writing recently for the Chamberlain Files, Mr Saleem spoke of the challenges, which he faced, upon being selected as the new chair. "I (sic) found significant issues with safeguarding, narrowing of the curriculum and a culture of inertia. I came into a situation with considerable challenges not least significant numbers of staff, both front line and in leadership positions suspended; Ofsted breathing down our necks; parents concerned about their children's education; the community feeling under scrutiny; politicians wanting answers and most importantly the children feeling let down by the adults.

"Never have I encountered such narrow minded inspectorate than the Ofsted inspectors for Park View. The questioning was extraordinary, intense and unfair."

It was always going to be a challenge to change schools which have been tarnished by the 'Trojan Horse' title, but it was careless and immature to drag the school, its staff and its students back to the worst year of their life. With so many people helping improve the lives of thousands of children across the city, it is good to know that there are individuals ready to make a positive impact on both society regardless of the unnecessary harsh analysis of others.