 Singer Set To Release New Single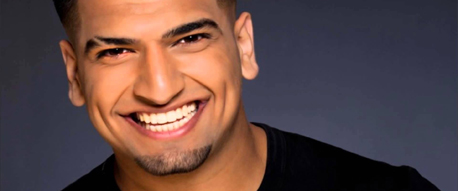 Sama Blake has always been passionate about writing songs, as he started writing at a young age sitting in his room. It did not take long for him to realise that writing was not the only talent he possessed, but was also blessed with an amazing voice. 

In combination with his unique lyrics and voice, Sama Blake won many hearts and gained great recognition in many countries across Europe. Sama Blake wanted to expand and go worldwide. 

He understood that only one music producer could utilise his great talent and make it happen, that music producer is Eren E. With the help of Eren's music talent, Sama Blake will be looking to start a phenomenal new music trend which will put the world at its feet
How did you get to Nafees's launch party?


I got a call from Nafees, a few days ago. We were talking about getting back in the studio and he said 'why don't you come and support me at the launch of Judaa'. So I'm here!
You've been out of the scene for a while. What have you got lined up?


As you know, I'm from Holland so my studio is based in Holland. But every other day I am in the UK. I've got another gig coming up which is in South America. There are a lot of Indian people in South America and they love Punjabi music! That's in December, so before that I'm releasing another single. It's called Perfect Scene and it's a little different from my previous singles. It's a hip-hop and R'n'B song.