 Thousands Expected to Attend Three Day Event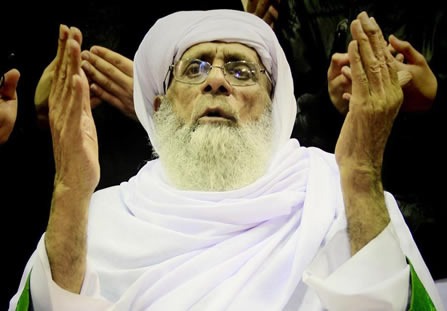 Thousands of Muslim worshippers are set to descend to Birmingham as the first of an annual ceremony to commemorate the death of Sufi saint Muhammed Abdullah Khan is to be held.
The three day Urs celebration will be taking place at the Central Jamia Masjid Ghamkol in Small Heath is set to take place at the Small Heath mosque and will include speeches from influential figures  
It will also be an opportunity for the community to pay tribute to the community leader who died in February.
Day

Time

Event




Friday, July 31

3pm

Opening ceremony




Saturday, August 1

4pm-10pm

Speeches and talks (in English)




Sunday, August 2

12pm-1.30pm

1.30pm – 6pm

6pm-7m

Procession through streets of Birmingham

Speeches and talks (in Urdu)

Closing ceremony



Te 92-year-old's legacy includes building one of the largest mosques in Western Europe, which today accommodates over 6000 worshippers.
Grandson, Abdul Hafeez said, "The love that Almighty Allah has placed in the hearts for Sufi Sahib is the reason that 15,000 people came to pay their respects. He had an impact on the lives of so many".

 

"Through the interaction that they had with Sufi Sahib over the years, seeing his work, his practical life, his characteristics, his personality, his manners and his etiquette, it drew them to closer to Islam and reverts into the fold of Islam".

 

"It's a service to humankind, a duty upon us all. That's the example he set and that's the example he leaves behind. The doors of the Masjid and the Darbar are open to all of Almighty Allah's creation.