 Community Worker to Receive FA Award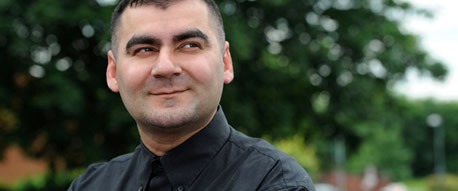 A community hero who helped over thousands of youngsters out of a life of crime and into education and employment via coaching is set to receive a sports award at Wembley.
Mohammad Zafran has helped over 13,000 young people across Birmingham through his company, All4Youth and Community CIC, after the murder of his brother-in-law in a Small Heath park. He will now travel to Wembley during the Community Shield match between Arsenal and Chelsea, to receive the esteemed Sir Bobby Moore Award.
Speaking to The Asian Today, he spoke about his reaction when hearing the news. "I had an email from one of the representatives at the FA which said I had won the Sir Bobby Moore Trophy and all your hard work in the community and your passion towards getting thousands of youths on the right path via football has been recognised by the FA. I was excited yet shocked at the same time as getting the FA Chairman to acknowledge my work is not something I expected and also growing up as a child, I always followed Football and know what a Legend Sir Bobby Moore is to the sport, so to receive an award in his category is like a dream come true."
The FA Respect Award is for those individuals who go out their way at grassroots level to help youngsters into football. To win the award, individuals have to go that extra mile or do something amazing for judges to award them this honour.
Zaf added. "This will have a great impact on the local community as this is an honour which is nationally recognised so more and more local people and coaches who work with the intention that they want to help youths grow in the sport can actually get honoured. If a normal simple guy like myself win these kind of awards then they can to."
He aims to leave home at 9am to get to the stadium before 11.30. Once there, he will participate in a photo shoot and meeting and greeting along with lunch with the Chelsea and Arsenal team, staff and officials. Zaf had recorded a video at the grounds which he coaches on, the video will be screened just after lunch at 1.15. He will then be honoured with the award by the FA Chairman. He then has the opportunity to parade around the ground with my award and then watch the match in the VIP section of the stadium to watch the community shield match.
Zaf is a die hard Liverpool fan, so when asked who he will be supporting. "Arsenal. With a rivalry over the years between Chelsea and Liverpool, plus the fact that Arsenal play good football is more appealing to viewers, I'll be supporting Arsenal. Mind you, I still would not say no to a photograph if I get the chance with Mr Mourinho!!!
A spokesperson for the FA said, "Following the murder of his brother, 'Zaf' decided to respond to this tragic event by engaging with local young people, many of who were involved in gangs, and setting up football and cricket sessions to offer them a positive way to engage with the local community. Zaf has since persuaded many previously alienated young people to return to education or employment and he's been involved in numerous schemes and initiatives. He has also initiated a women's sport academy, focusing on engaging Asian women He has turned a calamity into inspiration and the biggest tool he has had is his smile."