 Birmingham to be bustling with great food, drink and music festivals this summer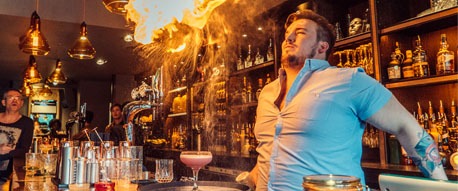 Whilst we are currently basking in the glorious heatwave, we're hyper excited that the city will soon be bustling with some great food, drink and music festivals this summer.
This weekend on Friday 3rd and Saturday 4th July is the much anticipated CBD Food Festival on Victoria Square. This is a great opportunity to sample the delights of the area's finest eating and drinking establishments all in one place; with Hotel Du Vin, Bar Opus, Chung Ying and Asha's all taking part. It's also a great opportunity to get a first look at three new independent Colmore venues Nosh and Quaff, Bar Opus and Edwardian Team Rooms. To entertainment you whilst you eat and drink in the sun, there will be cooking demonstrations hosted by Phil Oldershaw, and live jazz music and entertainment during both the days.

The following weekend is the Mostly Jazz Festival in leafy Moseley Park. From Friday the 10th to Sunday 12th July you can enjoy a fun filled weekend featuring some of the greatest contemporary jazz, funk and soul artist around from Public Enemy to Roy Ayers and Gregory Porter.
The same weekend is also Birmingham's first official Cocktail Weekend. Cocktail lovers will have the chance to celebrate all that is fantastic about the Birmingham cocktail scene! You can buy their wristbands online for £6 and this gives you access to £4 signature cocktails at over 20 fantastic venues across the city. There are some great ones taking part, the fabulous Aluna cocktail bar at The Mailbox, The Lost and Found, Gas Street Social, The Jekyll and Hyde, The Rose Villa Tavern, Chung Ying Central, Marmalade, The Vaults, The Bureau and the new Cosy Club. Get your wristbands now!
Finally, seeing the month out is the Caribbean Food Festival in Centenary Square from Thursday 30th July to August 1st. This summer showcase will include all the best dishes that the Caribbean has to offer, from jerk chicken and curried goat to Caribbean topped pizzas and Coconut Macaroons. No food festival would be complete without music so expect a summer weekend of Caribbean vibes, socca and reggae.
What a cracking July we have in store.