 Adds Another Award to Growing Tally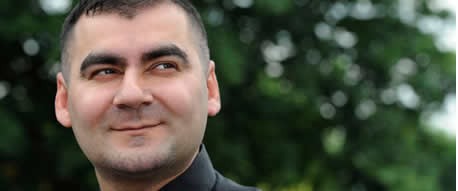 A Birmingham man is celebrating after being named on the Queen's Honours List to receive a British Empire Medal (BEM) for services in the community.
Mohammed 'Zaf' Zafran, who has helped thousands of youngsters across the Midlands deal with drug and alcohol addiction and get back into education with a promise of work, has said he is in shock since receiving the news.
"I feel honoured to be on the Queens Honours List and it just shows that when your work is sincere and you are dedicated in whatever profession you take up then it does get recognised, but the kind of work I do when there is no financial gain for myself and the only end result is to improve young lives then it does make me happy.
My reaction when I first opened the letter was "Wow, is that for me!"
Zaf started his youth company, All4Youth and Community CIC, after promising to help youngsters who found themselves on the wrong side of the law. His journey started when he lost his disabled sister first and then his brother-in-law was murdered – all within the space of a year. He managed to challenge his grief and anger into transforming lives of young people across the Midlands. His actions have led to him winning a Pride of Birmingham Award, a National Diversity Award, a Pride of Sport Award, BBC Project of the Year and being named top 10 Most Outstanding People in the UK 2015.
"From day one when I set off to do what I have done in the past few years was to help people and so that other families don't suffer the way mine did, and to be honest, if I could have changed 1 or 2 lives on the way then brilliant, but to have signed up 13,000 youths in my academy, set up a women's academy, winning 7 national and local awards, being named as JCA Top Ten Young Outstanding Person in the UK 2015, and to be in the Happy List 100, which again is recognised in the world status was never in my imagination so it is all like a dream at times but the journey continues and so does the academy, as it is spreading on a day to day basis with more youths signing up every week and more volunteers helping out.
"My family are really proud and there are always tears at the same time as the memories get fresh, with my mother and father and my in-laws who always inspire me with their prayers and my wife has always been a pillar for me."
Asked what his sister or brother-in-law would have said to him if they were here, Zaf noted that they would have been really happy with his work. "They would have contributed as both of them were spiritually gifted in their own respected ways.
My sister was blind but had so much care for others and my brother-in-law was a fun loving guy who always had a smile on his face."
Taking it all in, he said, "I thank all my colleagues at South and City College, all the volunteers in my academy, all the youths and parents who have been brilliant and all the team from The Asian Today who have covered my journey from the start and gave me the opportunity to have my own column in the paper."