 Exhibition Documenting Achievements of Migrants Displayed on Stratford Road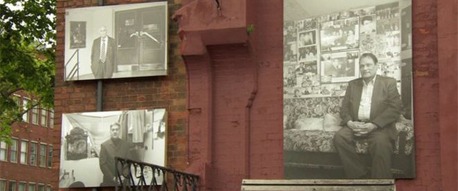 A photographic exhibition documenting the social history of the Birmingham's migrant communities is being displayed on the city's streets.
The billboard-sized photograph measuring 2 metres in height, taken by photographer Vanley Burke, have been placed along Stratford Road.
To celebrate the lives and achievement of the migrants, audio telling the stories of the people featured in the images are played by special sound pods designed by artist Brian Duffy.
The exhibition, delivered by Sampad South Asian Arts, is part of a community heritage project called My Route which has researched and documented the social history around Stratford Road from the 1940s to the present day.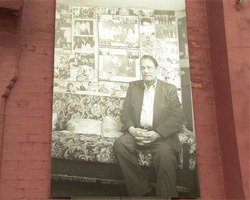 One of the local residents featured in the exhibition is Mohammed Yousuf, who runs the performing arts company 'the Awaaz Academy', based in Sparkhill.
Yousuf's interest in Bollywood cinema led him to win the Asian Song Contest, a national event that was a forerunner to The X-Factor, before going on to set up a Bhangra group which saw an international tour.
Also featured is business man Harish Wara who founded Monique Tailoring in the 1980s, where he's been selling fine menswear ever since.