 Priya Walia's Exhibition Praised by Leading Charity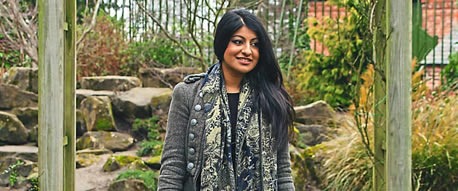 A local businesswoman has landed a substantial grant from a leading charity after wowing judges with her ideas.
With the direction and positive feedback of the Prince's trust's enterprise programme team, Priya Walia has successfully launched her photography business, Sorriso Weddings and Portraits.
She was given the chance to access funding to launch her business plan and has now actively engaged in networking events.
After a string of temporary jobs after graduating from Coventry University in 2008, in November 2013 she was asked to intern for a world recognised wedding cinematographer and photographer.
"When Simeon Quarrie invited me to London to intern for him, I was knocked for six because I had followed his work for a number of years and admired his vision and creativity,. After various talks with Simeon, I had a penny drop moment and I knew that running my own business was the way forward. I contacted the Prince's Trust after finishing my intern and took the plunge into full-time self employment," she explained.
Lucy Davenport, a Prince's Trust Enterprise Programme Executive worked closely with Priya, encouraging her to go through to the earliest available launch panel meeting giving her the opportunity to discuss her ambitions to further explore the western wedding industry as well as secure funding to start up her business.
After Priya took her existing photographic portfolio to the city's Prince's Trust Enterprise Programme launch panel, chairman of the panel Clive Gerard – a retail professional, described her work as "the best photography portfolio we have ever seen on our panel".
Priya added, "I'm not from a business background, I'm the first in my family to take on self-employment and felt very overwhelmed with the panel's comments and with how encouraging and positive they were towards my passion. I cannot thank the Wolverhampton Prince's Trust team enough. Their guidance has been invaluable."