 100% Pass Rate for Students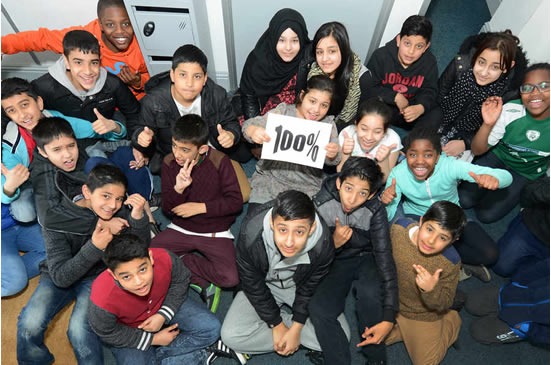 A tuition centre in Walsall is celebrating after securing a 100% success rate in maths. Heroes Tuition at Innovate Walsall, who offer extra out-of-school support in maths and English for children aged ten to 15 and 26 students, has said it is "immensely proud" of students who have achieved the unprecedented results.
Students achieved grades A* to B in the recent March exam, which is seen as a practice mock for summer's GCSEs.
Owner Sohial Ghalib said, "Hard working pupils and teachers are the real story for our success. We are immensely proud to work with so many outstanding delightful young people.
"Heroes tuition is a traditional centre where old fashioned values of discipline, courtesy and good manners underpin our drive for academic success for every child."
Eight-year-old Aaqifah Shahina, who is also the youngest in the class, scored 148 out 200 – which equates to an A grade at GCSE.
Hamayoon Farrukh, 12, achieved 192 out of 200, the highest in the class – equivalent to an A* at GCSE level.
Mr Ghalib added: "The exam was intense and it challenged the students to think outside the box – they had to think critically and creatively.
"The intense conversation a student and a teacher have before a student understands a question is what needs to be recognised.
"One student called Ibrahim who got an A star in his exam said to his teacher: 'to the world you may be just a teacher but to me you are a hero'.
"If the students are getting an education like this now, when it comes to taking GCSE exams they will find it easy. These skills are for life and the students will always remember what they have been taught."