 Usman Choudhary sent hundreds of letters and gifts to convicted terrorists
A man from the West Midlands accused of sending letters as well as gifts to convicted terrorists has been sentenced to nine months behind bars.
Usman Hussain Choudhary, of Terry Street in Dudley, was arrested following a police raid at his home.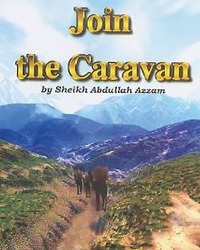 A variety of extremist literature was found by officers in Usman's home alongside records of hundreds of letters and small gifts which had been sent to prisoners.
The 33-year-old was arrested after a publication of Join The Caravan, which was en route to a prisoner, was discovered at Swaleside Prison in Kent.
West Midlands Police said the extremist publication was intercepted by prison staff before it reached its intended recipient.
Usman pleaded guilty at Kingston Crown Court to distributing terrorist material.
Det Ch Supt Sue Southern, head of the force's Counter Terrorism Unit, said: "Police and prison officials are alive to the risks of radicalisation of inmates and are working together to tackle the issue.
"This was a dangerous publication to send into a prison and we are grateful to the Swaleside staff for their vigilance and prompt call to police."