 Tariq Jahan Asks Public to Sign Petition Calling for Public Inquiry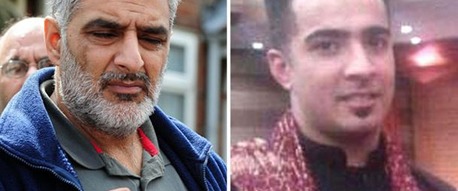 One of the heroes of the Birmingham riots has called on the public to help him sign a petition to launch an "examination" into the police investigation of his son's murder. Tariq Jahan has set up the petition asking Home Secretary, Theresa May, to look into the flawed court case of Haroon Jahan, Shahzad Ali and Abdul Musavir – who died during the 2011 Birmingham Riots.
Writing on his Facebook page, the grieving father said, "In the early hours of 10th August 2011 my son, Haroon, along with brothers Shazad Ali and Abdul Musavir were murdered when a car drove at them at high speed. Our lives were changed forever as our beloved sons, brothers, husbands and fathers were taken from us!
"I called for peace and calm at a time when our hearts had been ripped from our chests, in the single hope that those responsible would be brought to justice. Eight men stood trial and before our very eyes, they were all acquitted. What transpired before us was a gross miscarriage of justice, which was perpetuated by the incompetence of the very police force which gave us assurances that justice would be done.
"More than 3 years on from that day and after an IPCC investigation into the conduct of the senior investigating officers, which raised more questions than it provided answers, we are still no closer to getting the justice that any family in our position would expect or deserve.
"Today I am asking for your support in calling on the Home Secretary to launch a Public Inquiry into what happened so that we may try to achieve some sort of closure and get answers to the questions we have. "I, along with my family, friends and supporters have started a petition and I ask that you sign this petition and help me gain as many signatories to this as possible. I thank you for your ongoing support and I pray that nobody else has to go through what we have gone through in the future."