 Mosque Open Day Showcases Community Cohesion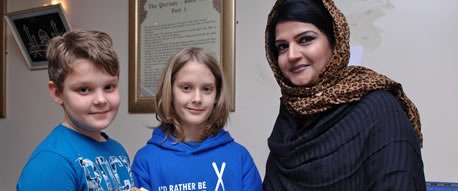 An open day at Dudley Central Mosque has attracted over 200 visitors who were eager to find out more about the Muslim faith.
The event, which was held this week, was the first event to be held at the mosque, which organisers have deemed a success.
The included a tour of the facility with visitors having an opportunity to ask questions they had about the faith and plans for the new mosque being built.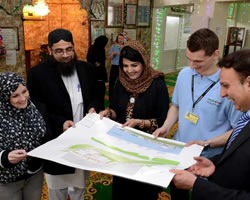 Mosque chairman, Mohammed Aurangzeb, used the event to thank people for standing together in solidarity during the recent EDL protest in the town.
He said: "We wanted to be proactive and open our doors to whoever wanted to come and see what great work is done in education, faith, training and developing facilities for the community.
"I was encouraged by the level of interest shown and the support from local people."
"It was an "enjoyable" event and it was "most reassuring" to receive positive feedback, adding there would be plans for similar events in the future.
Councillor Shaukat Ali, said, "I was most impressed with the arrangements in view of the short time the community had to plan all of this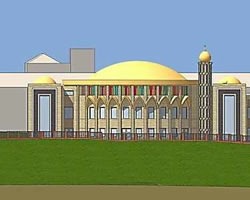 since the recent march in Dudley.
"It was a fantastic day with lots of people from different backgrounds taking up the community's offer to visit the facilities and to ask questions."
He continued: "I believe everyone went away knowing a little more information than what they bought with them.
"The atmosphere was very positive and I hope that the community will continue with their efforts in organising similar events in the future to promote understanding and good relations."