 BBC Seeks Bi-Lingual Journalists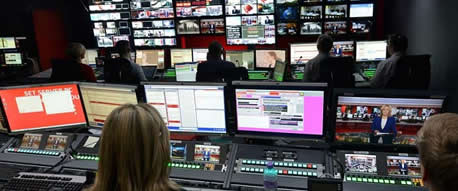 The BBC World Service is on the hunt for aspiring bilingual journalists from all over the UK to apply for a new training scheme – Future Voices – being launched this year.
Budding reporters who are fluent in English and one of 28 other BBC World Service languages will have the opportunity of a month's training and work experience placement with the BBC in New Broadcasting House in London. This is the first time the World Service has offered training courses directly targeted at potential journalists in the UK. 
Liliane Landor, Controller of World Service Languages for the BBC, said:
"The BBC World Service reaches hundreds of millions of people a week, on TV, online, mobile and radio too, in 28 different languages as well as English.  For the first time ever, we're offering a training placement to bilingual aspiring journalists in Britain.
"We know there are millions of bilingual people in the UK and we're looking for fresh new voices with the potential to become BBC reporters. You don't need any qualifications – you just need to be over 18, fluent in English and another language and, most importantly, have demonstrated your passion for international news."
The World Service is a key part of BBC News and bilingual reporters will work with one of the BBC's UK news programmes in English as well as with a BBC language service. This will follow a week of training. Each trainee will be assigned a mentor throughout.
The BBC is keen to encourage applications from people of all backgrounds and from all corners of the UK.  The first wave of training will be in March this year.
Candidates should apply online on: