 Channel is Currently Developing Mobile App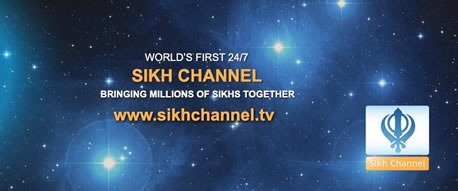 The Sikh Channel will officially go live on the Broadcast Audience Research Board system as of the 8th of December 2014.
With the ever growing popularity of the Sikh Channel, this move shows a real intent from the channel to increase its share of the market. The decision has come following a drive in high quality content required to boost the channels overall popularity. The channel is continuing to show a proactive and aggressive mentality that will be beneficial to its viewers.
"We are very proud to announce that the Sikh Channel is now live on BARB. We are confident that this is step in the right direction. The move aims to show our commitment in increasing quality programming for our viewers. This is just one of the first steps that we are taking in pushing the channel forward and we hope that our viewers see more improvements soon."
Gurdeep Singh, CEO of the channel said, "Sikh Channel is the first broadcasting channel of its kind in the world broadcasting Sikh religious and cultural shows around the clock across the world. Sikh Channel is a community television station based upon the principles of the Sikh faith but includes programming for all, Sikhs and non-Sikhs alike."
BARB records audience viewing figures and television ratings and is able to provide these figures within 24 hours of programmes being aired.
Sikh Channel acts as a conduit for promoting participation and interest in the local community and greater understanding between all faiths with a strong commitment to intra-faith. The channel is currently developing a new set of mobile device apps for live stream of the channel.