 Zayn Malik Latest to Tweet Palestinian Support
Singer Zayn Malik was the latest celebrity to receive a bombardment of hate on Twitter after tweeting his support for Palestine. The One Direction singer sent a late night tweet to his 13 million followers simply stating #FreePalestine. The tweet went on to be retweeted 230 thousand times.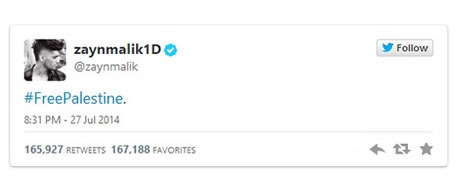 This came a day before England cricketer Moeen Ali was banned from wearing 'Save Gaza' and 'Free Palestine' wristbands for the remainder of the third test against India by the International Cricket Council. England had cleared the All-Rounder to wear the band on "humanitarian" grounds rather than on political.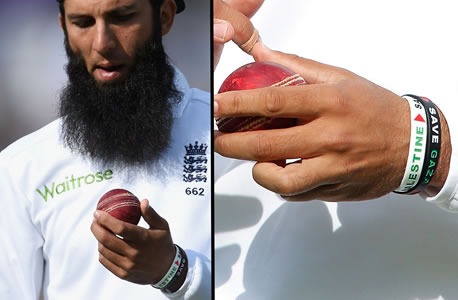 However, the ICC issued the following statement, "he ICC equipment and clothing regulations do not permit the display of messages that relate to political, religious or racial activities or causes during an international match. Moeen Ali was told by the match referee that while he is free to express his views on such causes away from the cricket field, he is not permitted to wear the wristbands on the field of play and warned not to wear the bands again during an international match."
Zayn wasn't the first celebrity to tweet about the conflict. Rihanna forced a similar reaction when she posted #FreePalestine via her official account, only to delete it minutes later.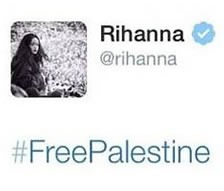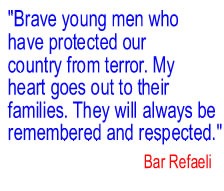 Gal Gadot wrote, "I am sending my love and prayers to my fellow Israeli citizens. Especially to all the boys and girls who are risking their lives protecting my country against the horrific acts conducted by Hamas, who are hiding like cowards behind women and children."
Whilst footballers Joey Barton and Yossi Benayoun. had a very public debate over the public. Barton write, "If this was anybody else but Israel the West would intervene. It cannot continue. Innocent children being slaughtered. This must stop. I agree with UN Secretary General Ban Ki-moon. 'In the name of humanity, the violence must stop.'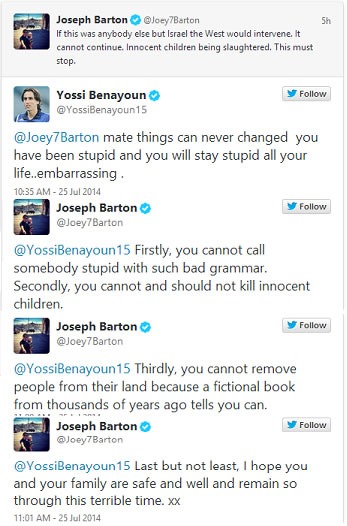 With Benayoun, the current Israeli Captain, replying, "Mate things can never changed you have been stupid and you will stay stupid all your life..embarrassing." Barton replied, "Firstly, you cannot call somebody stupid with such bad grammar. Secondly, you cannot and should not kill innocent children."
Selena Gomez was another celebrity who shared a photograph on Instagram which said, "It's about humanity. Pray for Gaza."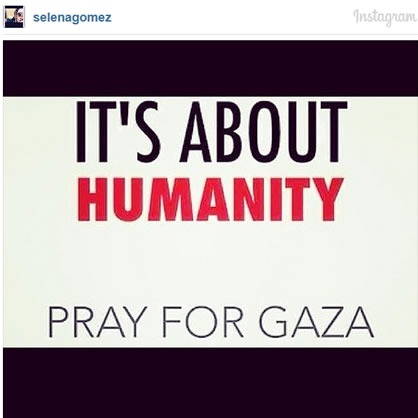 Hollywood actress Penelope Cruz was one of dozens of people that signed an open letter accusing Israel of genocide. The letter stated, "Gaza is living through horror these days, besieged and attacked by land, sea and air. Palestinians' homes are being destroyed, they are being denied water, electricity, free movement to their hospitals, schools and fields while the international community does nothing."