 Daood Hussain found guilty of 12 counts of rape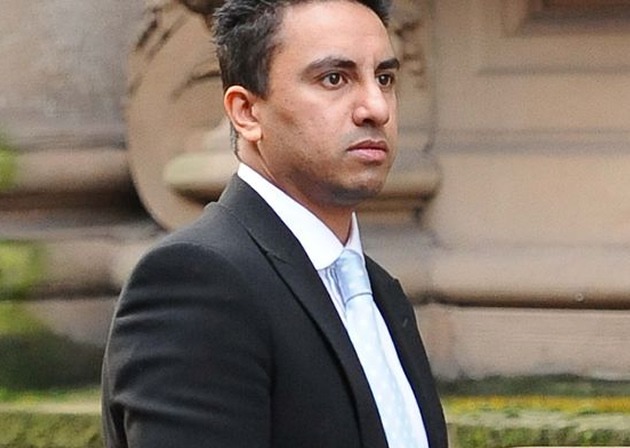 A man who blackmailed a woman by threatening to share photos of her in her underwear in return for sex and cash has been jailed.
Daood Hussain, of St Andrew"s Road, Birmingham, was found guilty of 12 counts of rape and one count of blackmail at Birmingham Crown Court today (15 Jan) and was jailed for 17 years.
The court heard that 28-year-old Hussain had mocked up a leaflet which contained an image of his victim in her underwear and a caption with her contact details advertising her as a prostitute.
Unemployed Hussain continued to threaten to share them with her family and friends and demanded sex from her to stop him from doing so.
He continued to force the victim, aged in her 20s, to meet with him a number of times and then demanded that she hand over her £10,000 life savings or he would distribute the leaflet.
She did this but he did not relent and between 23 June and 19 July the pair met at different locations a further ten times − Hussain demanded sex from her on each occasion.
Eventually in August 2012 she reported him to police for the blackmail and later disclosed to officers that he had been sexually assaulting her.
Officers from the force's Public Protection Unit launched an investigation and Hussain was arrested on 18 August 2012.
He pleaded not guilty to all charges but after an eight day trial at Birmingham Crown Court a jury convicted him of the crimes and he was sentenced to a total of 17 years behind bars.
Detective Constable Gemma Dixon, who led the investigation, said: "Hussain is a controlling individual who blackmailed his victim and forced her to have sex with him.
"Throughout questioning he denied the offences claiming that the sexual acts were consensual and that the cash was his own savings.
"I'm pleased that today he has been jailed for almost two decades and will not be able to put anyone else through the same emotional and physical pain.
"We would urge anyone who finds themselves in a similar situation to come forward and speak to us in confidence. We will take action against those offenders and ensure justice is done."
To contact police in confidence call 101 or contact the indpendent charity Crimestoppers, anonymously, on 0800 555 111.