 Scam Made up to £1.27 million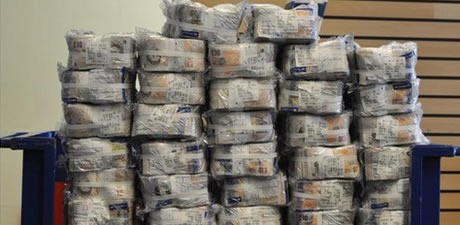 Two Walsall brothers have been jailed after being found guilty of printing fake bank notes.
Amrit and Prem Karra "acted as masterminds and architects of the highly sophisticated counterfeiting operation." They were joined by two other men; brother in laws Rajiv Kumar and Yash Mahey; all four were convicted of conspiracy to produce counterfeit notes.
Amrit Karra of Broadway North, Walsall; Prem Karra of Brookhouse Road, Walsall; Rajiv Kumar of Clarkes Lane, West Bromwich and Yash Mahey of Cranbrook Road, Handsworth printed take £10 notes which added up to a total of £1.27 million. All four were alleged to have used "specialist paper, inks and foil to run off the near-perfect forgeries as a print works in Hockley."
Sentencing, Judge Bond told the defendants, "People who commit offences of this type must realise that those who counterfeit currency must expect long sentences of imprisonment.
"In this case the amount of money produced and disseminated into general circulation was enormous. Production of counterfeit notes undermines the whole economy of the country… essentially it undermines the whole integrity of the currency system. It is so serious that only lengthy custodial sentences can be justified."
"All four of you knew what would happen to the notes. You knew that if you were caught it would affect your wives and your children and other members of your immediate family. Knowing, as you did, the consequences of being caught, you ignored your families. The risks taken in this case were high and you must personally take the blame."
Amrit and Prem Karra were both jailed for seven years; while Rajiv Kumar and Yash Mahey were were jailed for four and a half years.