 Mohammed Zafran used his heartbreak to do something positive.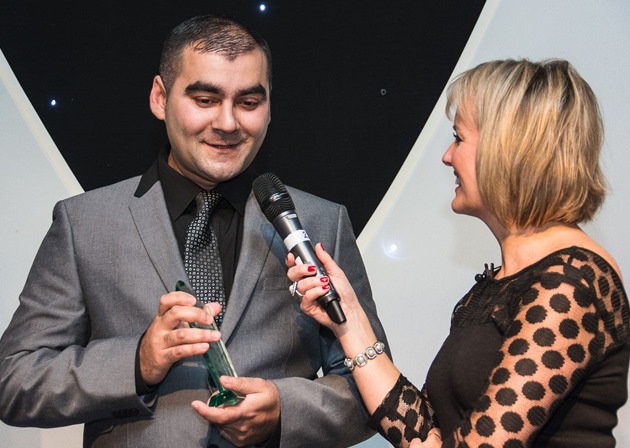 Tragedy. It makes the best of us crumble in sorrow, showing the frailty of life and reminds us of how fragile it really is. Every individual reacts differently to tragedy. Some hide away to numb the pain; whilst others become contemplative; reflective on what has happened. However, every reaction is unpredictable; especially in the case of Mohammed Zafran; who used his heartbreak to do something positive.
Driven by tragedy, grief and pain; after the horrific and brutal murder of his brother in law in a Birmingham park, he overcame anger, frustration and hostility to reach out and mend society's broken.
Mohammed Zafran's, known as Zaf, journey started three years ago after his brother in law was stabbed to death by a screwdriver in the head; and a year before that his sister died.
"The whole family went through a lot but I decided this couldn't happen again" he said.
The attack motivated Zaf to go out in to the community and start working with youngsters. Knocking on doors, approaching people who were in gangs and those staying in public parks until late; Zaf started to enquire about their plans and what they wanted to do for their long time future. The reaction which Zaf received was predictable as the majority of them were purposeless.
"I wanted to do something for the youth in the community; I went around and spoke to them and asked them why they were hanging around in parks and why they carried knives. I suffered because of these knives; this happened to my family; I didn't want the same to happen to someone else's family."
Whilst talking to them he suggested that they should start to take part in a series of sports leagues which he knew were happening across the city; ultimately he "recognised that sport was a way for them to re-engage with society. These teenagers weren't inherently bad, they just didn't know what to do." They appreciated Zaf approaching them and felt a sense of genuine warmth in his approach.
However, the lack of activities and youth centres, after school hours, left a lot of these youngsters frustrated and meant they would utilise their energy in negative issues instead.
Zaf went on to set up various Community Football Leagues and had also asked a lot of Youth Centres whether they would allow him to bring in youngsters to use their facilities however the plan hit a glitch after finance became an issue.
He then approached South and City College Birmingham Principle, Mike Hopkins, to see if he could use their facilities, and without hesitation Mike allowed him to use the college facilities on a weekend at with no cost and also added that he would welcome any help towards Zafran's projects.
Alongside Shahid Ali and former Derbyshire Cricketer Rawait Khan, they set up a cricket project called Streetz, giving youngsters the opportunity to play at a league level and competing against different teams; they then went on to set up a set up a Company called All 4 Youth & Community.
Zafran and the team of 200 volunteers at All 4 Youth and Community have done over 70 projects to date and without the help of any external funding; they have gone on to transform the lives of thousands of youths, earning him the name of "Super Hero."
Nearly 7,000 youngsters are on his books, some back in education, some he helped find work whilst others work with him in his community projects.
His work with the community has earned him the prestigious West Midlands Sports Community Project of the Year, at an event held at Villa Park. The award show is a celebration of local sport and recognises the quality, commitment and dedication of grass-roots sport in the region.
Zaf also runs projects with West Midlands Police and local councillors and recently opened a Women's Academy in which women who don't get out of the house due to cultural issues, now have the chance to play cricket and football in an indoor community league.