 Birmingham student has been jailed for posing with a shotgun picture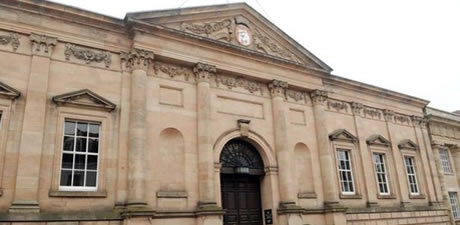 A student from Birmingham has been jailed for posing in a picture whilst holding a shotgun and then uploading it to Facebook.

Kassam Iqbal, 19, a student from Matthew Boulton College in Birmingham uploaded the picture to the social networking site and added the caption, "Yo, straps. Fully loaded sawn-off shottie."

He was arrested on campus at Matthew Boulton College after being tracked down by West Midlands Police Officers. Whist being interviewed, he told police that he had only touched the weapon and had no intention of doing anything with it. Officers then proceeded to search his house and found the weapon in a bag behind a metal cabinet alongside 24 cartridges and a BB gun which fired plastic pellets.

Iqbal was jailed for a total of 10 months after admitting to possessing an illegal shortened shotgun.

Judge Sylvia de Bertadano told the defendant, "You are here because in May you posted a picture on Facebook. It is probably the most foolish thing you have done in your life because you were posing with a sawn-off shotgun.

"As a result, since July you, a 19-year-old with no previous convictions, have been remanded in custody.
"The prosecution has put this down to a moment of bravado. You were showing off.
"I consider you have paid for it. The period you have spent in custody is the equivalent of over a ten-month sentence. You have learned your lesson."