 A teenager is behind bars after he was identified on Facebook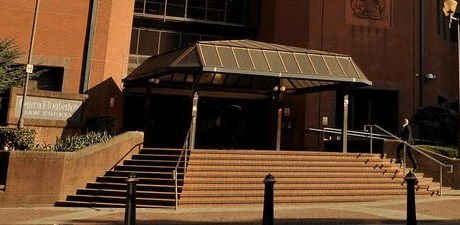 A gun wielding teenager is behind bars after he was identified on Facebook following a robbery at a Winson Green home earlier this year.
Kareem Khan stormed the house on Ford Street on 4 April and confronted three terrified family members aged 20, 19 and 16.
The 18-year-old threatened the family before stealing cash and a mobile phone.
Khan who had been wearing a face mask during the robbery was involved in a tussle with one of the teens and his mask was pulled from his face.
With his face exposed Khan tried to run away but was chased by one of the occupants.
In his desperation to escape he pulled what was believed to be a handgun from his pocket and threatened the 20-year-old.
But what Khan didn't realise was that he had already been recognised by one of his victims from his school days.
Determined to identify him the amateur sleuths took to Facebook and after searching for old school pictures and speaking with old friends the three were able to put a name to the face and told police.
Detectives investigating the robbery arrested Khan from his home on Rodney Close in Ladywood on 22 May.
Khan refused to comment in interview but pleaded guilty to the robbery at Birmingham Crown Court last week (6 December).
He was sentenced to five years in a youth offenders institute for robbery and having an imitation firearm with intent.
Detective Constable Darren Wilkie, from Birmingham police, said: "Khan thought he had committed the perfect crime and didn't count on being recognised by someone who knew him from school.
"The family were extremely brave throughout their ordeal and through their dogged determination helped us catch the culprit.

"We hope that the sentencing offers some reassurance to the family and would like to thank them for their help and cooperation throughout the investigation."