 Mohammed Ali murders wife after years of domestic violence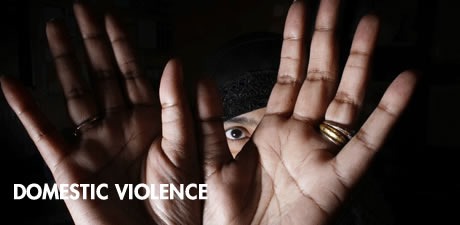 A jury was told of a case in which a husband strangled his separated wife to death following years of domestic violence against her.
Ali, 37, of Bangladeshi origin has denied murdering the mother of two earlier this year.
The Birmingham Crown Court heard how Mohammed Ali tried to deceive those around him by pretending to look for her as Lilima Akhtar, 25, lay dead at her former matrimonial home based in Alum Rock, Birmingham.


The prosecution said the couple
'
s two children were waiting at school to be collected on the day she died.

Mr Price prosecuting is reported to have said: "But their mother did not arrive because she was lying dead in her own home having been murdered, we say, by the defendant."

Mr Price also stated that the couple had an arranged marriage and moved to the UK in 2005, but were separated at the time of the incident.

"Our case is that the defendant displayed violence and aggression towards his wife during the course of their marriage," he said.

On occasions, said Mr Price, Miss Akhtar had called in police and in 2008 Ali was given a caution.
He added: "This murder was the tragic escalation of a pattern of violent aggressive behaviour that was pursued for a long period of time."

After Mrs Akhtar was reported missing, the police went to her home in Pelham Road and found her body near the stairs.