 Women Were Held For 30 Years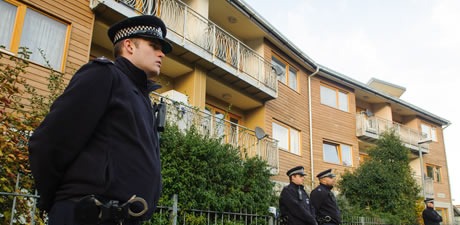 Police have begun an investigation after three women were "rescued" after claiming they had been held against their will for 30 years. The women, who have been identified as a 30-year-old Briton, a 57-year-old Irish woman and a 69-year-old Malaysia, are not believed to have been trafficked in to the UK.
The case came to light when one of the women, the 57 year old, had managed to call the Freedom Charity, last month, explaining that they had been kept as 'slaves'. She had come to know of the charity after watching a documentary on the issue of forced marriages and phoned them with everyone in the house unaware of it. Two people have been arrested, and have been bailed, in connection with the case. It is understood that the couple arrested in the case are Aravindan Balakrishan and his wife Chanda. They are not believed to be British Nationals and are said to have come in to the UK during the 1960's from India and Tanzania.
It has also emerged that the two had been leading figures at the Mao Zedong Memorial Centre at Acre Lane, Brixton in South London during the 1970's and have been linked to over 13 addresses in the Capital. Police also revealed that both Balakrishan and Chandra have been arrested before during the 1970s, but declined to comment what the charges related to.
The charity immediately alerted the Mets Sexual Offences Exploitation and Child Abuse Command and the case was passed on to Human Trafficking Unit on October 21; which resulted in sensitive negotiations between the victims, the charity and psychologists. Once police were involved two of the victims met with them; whilst the suspects had been out. Once the victims detailed their ordeal, police then went back to the house to rescue the other woman. Police said that the victims had had "controlled freedom" and were occasionally beaten.
Aneeta Prem, Founder of Freedom Charity said, "It was a process of just over a week where there was lots of phone calls and they gained the trust of the charity, and by doing that they felt confident to reveal enough information, and obviously the police were involved, and they managed to walk out of the house when nobody was around. We were waiting for them with the police and we managed to get them to a place of safety. They have absolutely nothing now and as a charity we're trying to support them.
"It was a very emotional time, when we got the message they were outside the front door the whole call centre erupted in cheers and there were tears, and everyone was incredibly emotional to know we had helped to rescue three ladies who had been held in such horrific conditions."
During their time in captivity, the 30-year-old woman had written over 200 letters to the neighbor over an eight-year period. In one letter she had written how she felt like a 'fly trapped in a spiders web."  
Charlotte Watts, a former neighbour of the house, said a woman would stand at the window "for hours."
"I do remember her writing these notes… I could never read what they were saying. Because [the window] was so high up and [the notes] were in biro, I could never read what they were saying, so I feel desperately sad if she was trying to communicate something there."
Detective Inspector Kevin Hyland from Mets Human Trafficking Unit said, "This is the very early stages of a complicated and sensitive investigation. These women are highly traumatised, having been held in servitude for at least 30 years with no real exposure to the outside world, and, trying to find out exactly what has happened over three decades will understandably take some time."