 Second Controversy of the Month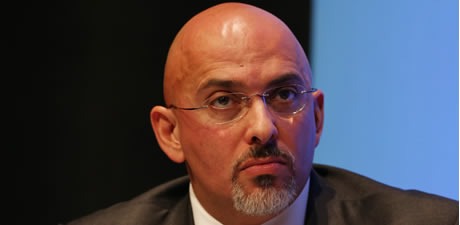 It has been reported that Member of Parliament, Nadhim Zahawi used an offshore tax haven to buy a home in his constituency in Warwickshire.
Currently serving Stratford-on-Avon with the Conservative Party, along with being a close advisor to Prime Minister David Cameron, Mr Zahawi used Gibraltar, a low tax offshore territory to buy an estate and riding stables; which are said to be worth £1 million.
Reports suggest that Berkford Investments Limited completed the sale; which were traced back to a PO Box in Gibraltar, along with an address in Putney, South London.
Documents obtained with in Gibraltar show that T&T Management Services Limited which manages Berkford Investments; having registered at the same address. T&T Management Services is a company which manages trusts and for assets "wealthy individuals and families to manage their assets, and avoid or minimise paying property taxes." The company itself has said it helps its clients to avoid inheritance tax when property is passed on to the next generation after death, capital gains tax when a property is sold." Using offshore tax havens is not against the law and is legal.
This is the second time this month that Nadhim Zahawi has been embroiled in controversy after claiming MP's expenses for his Upper Tysoe 31-acre 'second home' estate, which included utility bills of £5,800 for last year. Member of Parliaments can only claim expenses when, "wholly, exclusively and necessarily in performing duties." Mr Zahawi denied the allegations saying a "mistake" was made and that the money would be paid back.
"While a meter was installed in the stable yard I have only been receiving one bill and had not deducted usage on that meter from my claims," he explained.
Documents clearly state that the house was bought at £875,000 with Berkford Investments Limited as the registered "lenders" before Mr Zahawi and his wife Lana became registered owners of the house and stables.
In response to the allegations Mr Zahawi said, "I did pay stamp duty on my property in Tysoe and have always paid stamp duty on my property purchases. I fully support the 2012 budget and all budgets of this government. I purchased my property in Tysoe with a mortgage from a Gibraltar company. This fact and the details involved are fully declared on the Land Registry and to suggest it is in any way hidden would be factually incorrect. Equally, to suggest that in any way I am using offshore to reduce my tax burden is entirely incorrect."