 Gaurav finally finds a donor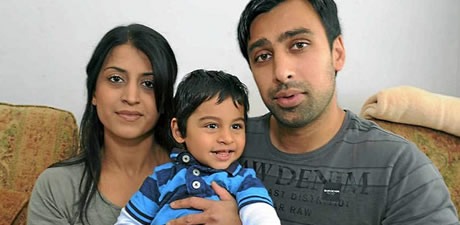 After months of campaigning to increase awareness for Asian donors, the parents of 2-year-old Gaurav Bains found happiness after a bone marror match was found.
The battle to find a donor became mainstream headline news in September, after Gaurav's parents Sunny and Gurprit struggled to find Asian Donors for their son. Using social media and blogs, Gaurav's parents campaigned relentlessly to create overall awareness for the lack of Asian donors. 
Gaurav was diagnosed with the condition in June. Medical professionals told Gaurav's parents that he will become seriously ill if he did not have a transplant by Christmas by developing an aggressive form of child leukaemia.
The Bains campaign to find the son a donor inspired a 20-fold rise in Asian donors.
Gaurav's Father, Sunny after hearing the news said: "When we were told that there was a matching donor, we just couldn'believe it.
"Our feelings towards Gaurav's donor are overwhelming because that person is giving Gaurav such an important gift. If I could, I would go to meet Gaurav's donor right not and give them the biggest hug in the world."