 Landmark awards aim to recognise stars of The UK Asian Media Industry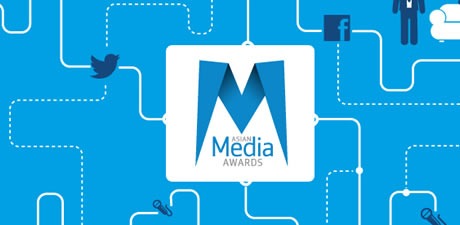 The first Asian Media Awards will take place amid a glittering ceremony at the Hilton Deansgate, Manchester, on Thursday, October 31st.
These landmark awards aim to recognise both the current and future stars of the UK Asian media industry.
Among those to receive an honour is Jimmi Harkishin, who has played the part of Dev Alahan in Coronation Street since 1999, making him the longest-running actor in an Asian role on British television.
He will be handed the Sophiya Haque Award for Services to British Television, a category named in tribute to the late Coronation Street actress, who died of cancer earlier this year, aged 41.
The talented actress starred in the popular soap as barmaid Poppy Morales. She also featured in a number of West End shows included Bombay Dreams, The Far Pavilions and Wah! Wah! Girls.
Jimmi says: "I feel really privileged and honoured to have been awarded the Sophiya Haque Award for Services to British Television. When you win an award like this it means you really must be getting on a bit!"
Jamila Massey, one of the first Asian actresses to ever appear on British TV, will receive the Outstanding Contribution Award. She has appeared in Eastenders, The Bill and Minder and has also featured on well-loved radio programme The Archers.
Other categories encompass the world of TV, radio and print journalism with a special award to mark Media Personality of the Year. Those shortlisted represent a wide range of individuals and organisations from the across the country, including the BBC, ITV and Channel 4.
Umbreen Ali, media manager at the Asian Media Awards, adds: "These awards aim to inspire a whole new generation by celebrating the talent and drive of some of most inspiring individuals.
"They also look to reward those who have made a valued contribution to British television. We are delighted to be honouring a host of people who have been a part of British culture for many years."
Partners for the event include charities Lendwithcare.org and CARE International, ITV and BizAsiaLive.com, with judging panel representatives from Al-Jazeerah, the Press Association Training and MediaCom.