 School Boy Shoved to the Ground by a Phone-Snatch Bully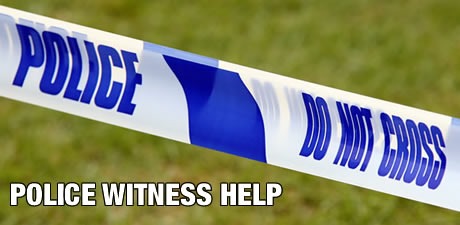 A SCHOOLBOY was shoved to the ground by a phone-snatch bully as he walked along a Wolverhampton street.
Detectives are appealing for witnesses to the robbery that happened at around 3.15pm on Thursday 24 October.
The 12-year-old was in Oxbarn Avenue near to the junction with Hazel Road when he was approached by a teenage lad who pushed him over and stole his Blackberry mobile phone.
The suspect is described as white, aged in his mid to late teens, around 5ft 8ins tall, slim build and had long dark curly hair.
He was wearing a red baseball cap, red shirt, blue jacket and blue tracksuit bottoms. He was also riding a mountain bike with distinctive silver wheel trims and the bike was noticeably too big for him.
Detective Constable Kirsty Oldfield, from Wolverhampton CID, said: "This was a nasty attack against a young boy minding his own business; during the robbery he was knocked to the floor and banged his head − fortunately he wasn't seriously injured.
"This happened in broad daylight and I know there would have been other people in the area who may have witnessed it or seen the suspect before or after the attack. We believe he cycled off up Hazel Road and towards the park at the back of the church.
"If you can help our investigation in any way, please contact us as soon as possible."
Anyone with information should contact police on 101 or contact the independent charity Crimestoppers, anonymously, on 0800 555 111.
For advice about staying safe while out visit
www.safer-streets.org.
For more information about policing in Wolverhampton follow @WolvesPolice on Twitter.