 Police Forensics is Set to Go Under The Microscope on Wednesday 30th Oct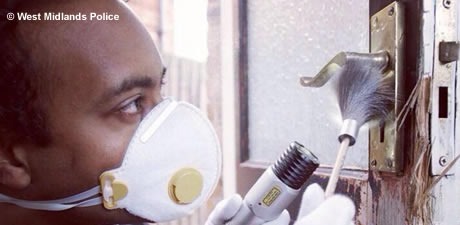 THE FASCINATING world of police forensics is set to go under the microscope on Wednesday (30 October).
And that's not all; a number of exclusive video clips and photographs will also be shared as the force launches its first ever Instagram page.
With FSIs called to attend crimes ranging from burglaries, robberies and murders, the tweet-a-thon is sure to be popular with those curious to know how science can be used to identify suspected criminals.
As well as fascinating forensic facts, FSIs will be sharing updates live from scenes of crime and will also be advising the public on how to preserve potential evidence should they become a victim of crime.
Videos and images shared on the newly created Instagram page will also showcase various scientific processes used by FSIs to identify and enhance evidence such as fingerprints and footwear impressions.
Forensic Scene Manager Helen Evans, one of those who will be tweeting during the day, said: "We hope that we can captivate followers with our tweets and share some of the specialist forensic work that is undertaken by FSIs on a daily basis.
"Most people seem to think that the role is similar in nature to CSI or other American TV dramas, so hopefully we can dispel a few myths while also showing how varied and challenging the role can be."
Helen and her colleague Kevin Ramsay will be tweeting from 7am, and while they are keen to showcase some of the specialist work undertaken by FSIs, they will not be tweeting anything that identifies victims or offenders, or that could negatively impact on future investigations or trials.