 Afzal Kahn on turning down a reported £6m for his prized 'F1' Number Plate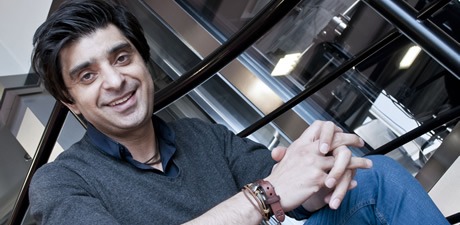 WHEN it comes to private number plates, there's no doubting one businessman from Bradford knows his stuff.
Entrepreneur Afzal Kahn has spent a fortune building up one of the most valuable number plate collections in the world.
His first number plate – 'KHA 17' – was purchased for £700. Four years later he sold the plate for £6,000. It was at that moment Kahn's passion for number plates turned from a hobby into a business.
Today Kahn has amassed over 30 number plates in his ever growing collection, with the value of each plate varying considerably.
The cheapest – R3 CKD – is priced at just £417, and his most expensive is 'F1'.
Afzal doesn't disclose how much his prized 'F1' number plate is worth but recent reports may give us a clue.
Last month it was reported Afzal turned down a cool £6m for the number plate!
Not a bad investment considering the Bradford entrepreneur paid a then British record £440,625 for the plate in 2008.
When pressed on the reports, Afzal told The Asian Today: "The offer that I had was by someone who has no relationship with F1. It was by an investor who buys art and collects unique rare pieces."
So does turning down £6m mean he'll never part with it?
"You can't put a value on something so rare. And I have got attached to it," he reveals.
For Afzal, his search for unique plates continues. And from a business perspective, he know's the only way is up.
"The right number plate makes the car," he says.
"I believe they are a better investment that property – they only go one way. Number plates are a great investment and always will be. They are a better investment than gold and property these days.
"I have been in two recessions and everything falls apart from number plates. They are only issued once and you can only get one of a kind."