 Unique archive to be opened to the public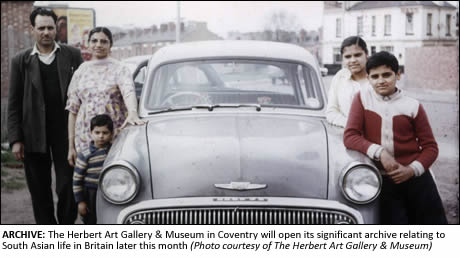 A UNIQUE look back on early Asian communities across Britain will be explored at a Coventry museum later this month.
The Herbert Art Gallery & Museum in Coventry will open its significant archive relating to South Asian life in Britain to the public as part of Heritage Shared month which is organised by the Anglo Sikh Heritage Trail.
The free event will allow visitors to see Punjabi magazines from the 1970s onwards including Des Pardes and various Indian Workers Association (IWA) publications.
It will also contain other material relating to the IWA and rare Punjabi poetry, prose and political writings. Visitors will be able to access the archives wealth of film which includes holiday footage of India from the 1920s, interviews with WWII Sikh soldiers, independence fighters and brave men and women who migrated to Britain from the 1940s-1960s.
A highlight of the collection is a stunning slideshow of 600 photos depicting South Asian life in Britain.
The free event is being held at Herbert Art Gallery & Museum on Saturday 24 September, 10:30am-3:30pm. For more information visit
www.theherbert.org
Related Articles: