 Kabir Khan sentenced to four and a half years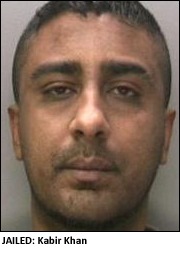 A MAN who crashed into a car at high speed killing a two-month old baby has been jailed.
Kabir Khan, 31, was sentenced to a total of four-and-a-half years at Wolverhampton Crown Court.
Khan from Smethwick also received 39 months for causing death by careless driving, driving whilst disqualified, driving with no insurance, failure to stop, and failure to report an accident.
The incident happened on Painters Lane in Smethwick on 27 November 2010.
Two-month-old Mohammed Isa was taken to hospital with serious injuries following the collision on Grove Lane at the junction with Painters Corner at around 6.11pm. He was later pronounced dead at the hospital.
A silver Mitsubishi Evolution, registration R54 RMW, was travelling along the dual carriageway towards Oldbury when it was in collision with a silver Toyota Corolla.
Mohammed was travelling in the Corolla.
Khan also received a further 15 months for dangerous driving and driving with no insurance for a separate incident where he failed to stop for police and crashed his car in Birmingham in July 2010.
Inspector Mark Watkins from the Collision Investigation Unit who has been leading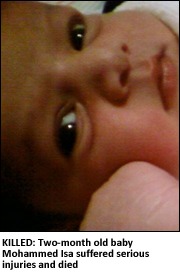 the investigation said: "This sentence sees this man taken off the streets for what was a cowardly and calculated act.
"Knowing that he had caused the accident, he then purposely evaded arrest.
"Khan's reckless disregard for other road users whilst driving a high performance vehicle, highlighted by the fact that he was already on bail for separate offences, directly resulted in the death of Mohammed.
"Clearly the accident has had a devastating impact on the family who are still grieving their loss. Hopefully seeing the offender sent to prison will help bring some closure."