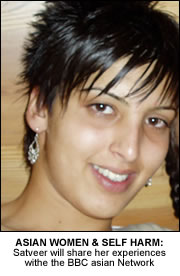 POLICE have smashed a major international crime ring that was involved in supplying heroin bound for the streets of Leicestershire.
Four men are now behind bars for a total of more than 27 years following an 18-month operation by Leicestershire Constabulary's special operations unit.  They all pleaded guilty to charges relating to drug dealing at Leicester Crown Court at the end of last month.
Ebrham Ali, 35, of Carfax Avenue, Leicester and Faheem Mohamed, 27, of Fieldfare Walk, Leicester were the main players and were regularly involved in supplying large quantities of heroin they had obtained from Holland and as well as other parts of the UK.  They pleaded guilty to drug trafficking.  Ali was sentenced to 14 years imprisonment and Mohamed to seven.
Dilawar Ali Khan, 33, of Vaughan Street, Leicester transported the drugs while Sajeed Alli, 29, of Tudor Road, Leicester introduced customers to the gang.  They pleaded guilty to conspiring to supply Class A drugs.  Khan received a three year jail sentence and Alli three and a half years.
Officers mounted an undercover operation at the beginning of 2005 after it was suspected that heroin dealing on a large scale was taking place at a restaurant in Bedford Street South, Leicester.  This included the deployment of undercover officers and the use of surveillance techniques. 
During the course of the operation it was established that the gang had links with Holland.  Officers liaised with their Dutch counterparts who in turn arrested a number of Dutch nationals in March 2006. 
On April 5 2006 the four men- Ali, Mohamed, Khan and Alli – were arrested and during a search of Ali's address cash contaminated with heroin, designer clothes, and expensive jewellery including a Rolex watch was recovered. 
Detective Superintendent Stuart Prior, who oversaw the investigation said: "This was a well-established heroin operation dealing in large consignments mainly from Holland. 
"This operation reinforces the tough stance that the Force takes on this type of crime and demonstrates that even though they may be 'career criminals' they are not untouchable or above the law.
"These types of sustained investigations are both cost and resource intensive.  I'd like to thank our Crime and Disorder Reduction Partnerships (CDRPs) for helping fund this operation.
His Honour Judge Plunkett commended the investigation team for their hard work and dedication in what was a considerable investigation over a long period of time.  He also wanted to recognise the courage displayed by the undercover officer.
Assistant Chief Constable Chris Eyre (Crime) said: "This operation has been a major success for the Force and shows our commitment to tackling serious criminality, drug dealing and organised crime.
"The determination and courage shown by officers on this case was phenomenal.  At times they were placed in the face of very significant personal threat but regardless of this they pursued the investigation."