 What do we know of India's new underground star?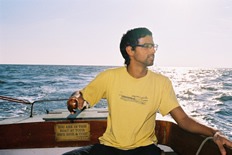 In a country where Bollywood is the dominating musical force, one musician is writing his own rules. India's biggest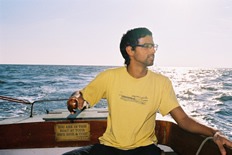 new star Mukul is creating his own waves with his very own underground sound. As a pioneering local DJ, Mukul helped kickstart the breakbeat and later the ambient scene in his home country. Almost single-handedly, he brought the underground scene in India credibility and a forward-thinking approach, leading to a subsequent signing to SonyBMG in his home country. The wonderfully claustrophobic "You Don't Know Me" is his first release in the UK, and works as a taster for his forthcoming debut album "Stray", out early next year.
We caught up with Mukul to find out all we could about India's new underground hero.
You're gearing up to the UK release of your new single 'You Don't Know Me'. Are you nervous as to how it will be received by a UK audience?

Not really. I went through the whole release thing in India, where no-one releases my kind of music. So it's cool.
You've roped in Howie B, producer for Massive Attack, amongst others, on the track. How did that come about?

I was down to good connections and basically he loved my sound!
London's Tate Modern was the venue for your first UK gig. How did it compare to other gigs you've done?

Well it was my first solo gig- in that I was the only one on stage. I usually have a scratch DJ, a cellist, and a VJ when I tour, but it was a good debauched laugh.
There's a very slow, trance-like edge to your latest single. How did you get involved in this type of genre?

That's a long story- just a logical progression for me. It started with DJ'ing and then ambient sounds and then this electro/hiphop thing. The music I create depends on the mood I'm in, as opposed to sticking to one genre.
Tell us a bit about you're album 'Stray'

It's all right there in the music!
What's your favourite track from the album, and why?

It's like choosing your favourite son! Even choosing the first single was tough- everyone has their preferences. Mine keeps changing!
You've been credited for really shaking up the underground scene in India. Is it fair to say there's more to Indian music than just 'Bollywood'?
The underground scene is tiny in India, so while other forms of music do exist, Bollywood is the dominating force. Most radio stations don't play English music. Diversity, which is essential for a healthy creative environment, is not encouraged.
What plans do you have for the rest of the year?

To continue trying to balance the mundane with the transcendental!