Cllr Ian Ward – leader of the Birmingham City Council has continued his support for the Birmingham Youth Sports Academy (BYSA) committing to further support the organisation as an official ambassador.
He has had political responsibility for many areas including budgets and finance, land and property and the development portfolio. Keen to promote Birmingham's both nationally and internationally, he spearheaded the successful 2022 Commonwealth Games bid, having already helped bring a number of high profile international sporting events to the city. A former Cabinet Member for Leisure, Sport and Culture, he has also served on many cultural partnership bodies and numerous Arts boards, including Birmingham Royal Ballet. Furthermore he has secured for Birmingham 2026 the European Athletics Championships which is another success for Birmingham.
BYSA was set-up in 2002 from the vision of the founder Anwar Khattak.
The aim of the academy is to provide opportunities for children and young people of inner-city Birmingham. The work involved is towards creating and building a strong platform to improve health and wellbeing amongst children and young people. Over the years the number of children that have benefited from BYSA has been immense, they have benefitted through sports sessions, academic support, mentoring programmes, employment/work experiences and further education.
Cllr Ian Ward said: "I am honoured to have the privilege to support BYSA as an ambassador, I am impressed of what they have achieved over the years and their commitment to support children and young people of inner-city Birmingham. It is wonderful to see the positive impact BYSA has on the youngsters of our city." furthermore I honour the organisation to have the embelem namely the "coat of arms" and the organisation new logo.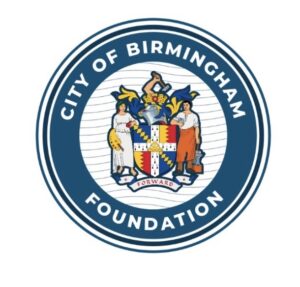 Anwar Khattak said: "We are honoured to have Ian Ward on board and looking forward to working together to further enhance positive outcomes for the children and young people. Having a new logo designed and named by Ian is amazing I can't ask for more onwards and upwards for BYSA.
Paul Cadman – Chairman of BYSA said: "Brilliant news having Ian Ward on board and supporting such an important initiative that is integral to our society that encourages and supports Birmingham's children and young people." The new logo is brilliant.