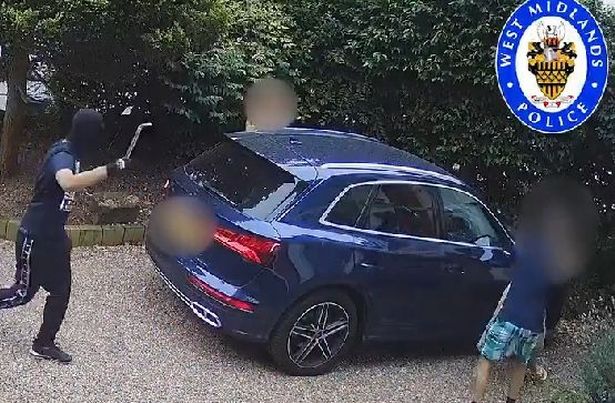 A  courageous mum showed bravery when faced with the terrifying ordeal that carjackers were trying to steal her car whilst her 3 year-old sat in the back.
Three men approached her as she was getting out of her Audi in Oakland Road, Mosley at around 6pm on Friday July 26.
One of the men held a crowbar as he went towards the woman.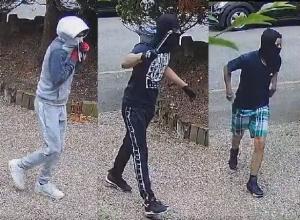 All three men wore balaclavas.
They demanded her keys knowing her three-year-old was still inside the car, she managed to fight them off.
Police officers are appealing for witnesses or anyone who recognises the men in this video.
A West Midlands Police spokesman said: "We are appealing for information following an attempted carjacking in Oakland Road, Moseley around 6pm on Fri 26 July.
"A woman was getting out of her Audi, while her three-year-old son was still in the car, when three men approached her."
He added: "One of the men was armed with a crowbar and demanded the keys to her car.
"Fortunately, she managed to fight them off before they fled empty-handed."
If you recognise any of the men or have any information, please call West Midlands Police via Live Chat here or call 101 or contact @CrimestoppersUK
Drivers are told that carjackings are more common in inner-city areas.