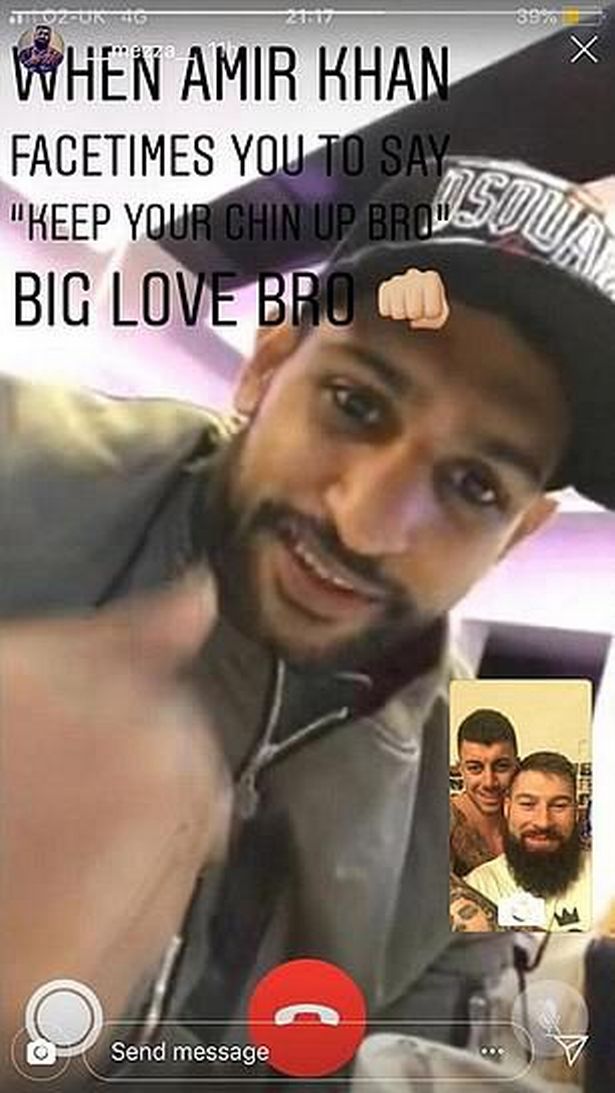 Boxer Amir Khan has sparked an outrage by chatting to a convicted killer in jail via FaceTime and telling him to 'Keep your chin up bro.'
Khan had a FaceTime call with Philip Merry, who is serving eight years for manslaughter after beating to death father-of-five Steve McKinnon in a pub fight in Leicester in 2014.
Merry, 31, posted a screenshot of the call on his Instagram story with the caption: 'When Amir Khan Facetimes you to say 'Keep your chin up bro'. Big love bro'.
Mr McKinnon's widow Clare told The Sun : "Amir Khan is meant to be a role model.
"It's disgusting he would back someone like Merry.
"He should be round here telling me to keep my chin up after what I've been through.
"Merry is meant to be in prison serving his punishment, not getting morale-boosting messages from the likes of Khan. How's Merry even got a phone in prison?"
A Ministry of Justice spokesman said: "This behaviour is unacceptable and we have had this account taken down."
A spokesman for Khan said: "We can confirm that Amir was provided with a mobile phone from a fan and asked to speak to his friend (something that occurs frequently).
"There was no prior notice that his friend was in prison or had been convicted of such a serious crime.
"To Amir's knowledge, he has never intentionally used his mobile telephone to FaceTime anyone in prison."