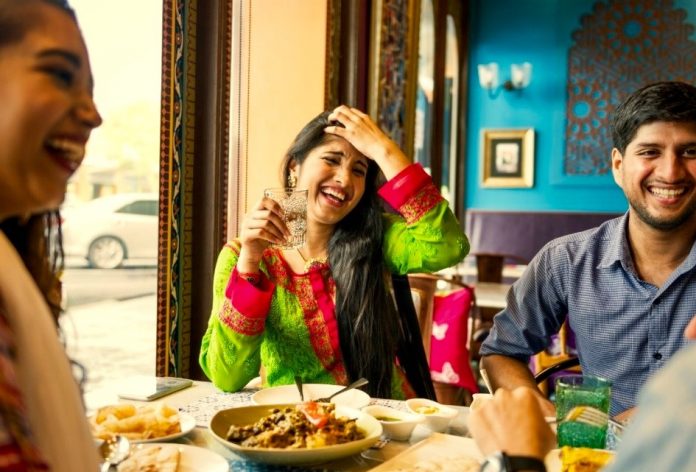 Eidi, biryani and family – make for the perfect Eid-al-Fitr celebrations. From low key celebrations to large family gatherings – the traditions of celebrating the end of Ramadan has been passed down from generation to generation.
Interwoven with tradition and celebration, Asda understands just how important it is to get the right amount of spice for your biryani, the best value vermicelli for your sheerkhurma and the perfect gift for your Eidi, which is why we make sure you can find everything you need under one roof. To give you a bit of inspiration this Eid, we spoke to three mums who gave us an insight into their celebrations.
For London-based mum of two Sania Sehbai, Eid is about celebrating the triumph the family goes through during the month of Ramadan, and how it is important she passes on the essence of this festivity to her children.
"Every year I make small Eid books for the kids to tell them about Eid. Along with my own children, I ensure other children in the community learn more about it through Eid parties which I organise at the local community centre. I cook up a feast of chicken biryani and Eid cakes for about 40-50 children every year." she shares.
And with Asda by her side she can choose from boxes of Ferrero Rocher (£6 at Asda) to Celebrations (£5 at Asda) for sweet Eid treats. "Asda has a whole aisle dedicated to Eid, which makes it useful because when you are fasting it makes life much easier." she explains.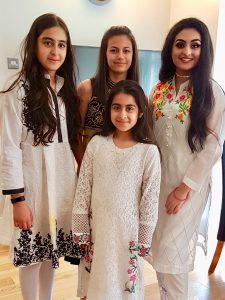 For British Bangladeshi mum Vanessa Daisy, 38, London, it is important her children know about her culture and heritage, which is why Eid is a big deal for her. "My children were born and brought up here and there is usually a lot of excitement around Christmas, so I like to make Eid just as exciting and for that I need to go above and beyond," she said. From the night before she decorates her house with Eid Mubarak banners and balloons, and gets the children involved by getting them to make decorations as well. "We used to give a mixture of cash and presents as Eidi, but these days they love unwrapping gifts and the anticipation of what they are going to get."
Along with that she cooks up traditional Bengali delights like shermai made of vermicelli and chatpati which is a mixture of potatoes (12.5kg for £2.50) and chickpeas. Having an Asda store around the corner makes her Eid celebrations easier. "It is a fantastic feeling when you enter Asda and see Eid Mubarak over the aisles. From rice, atta to vermicelli and chickpeas they have everything I need and that too at great value!"
While for Sania and Vanessa it's about teaching children about Eid through food, for Glasgow-based radio presenter Shaista Iqbal Eid is about spreading the joy and traditions through togetherness. The mother of two said: "It is important to make it exciting for the children not just through Eidi and presents but through family gettogethers and traditional food, especially samosas!" Every year she organises an Eid gathering at her parent's house, where over 20 members of the family gather together and bond over traditional delights such as kheer, sevaiyan (KTC Vermicelli 200g for 40p) and samosas along with a blend of western dishes such as lasagne to get the children involved.When growing up Shaista found the celebrations and preparations to be a low-key affair. "I remember my mum had to make the masalas from scratch because they weren't available here, and celebrating Eid was difficult as not many things required were available readily, but today Asda has everything under one roof, making it easier. And it also makes the children feel a part of the community."
Manchester mum of three Nargis Ramzan is gearing up for Chaand Raat, "Fasting in the run up to Eid, makes the celebrations feel extra special. Based on the sighting of the moon, my family and I usually take the day off, so we can celebrate together."
For her, Eid is a big feast with the extended family. "Though I buy my ingredients beforehand, I only prepare the dishes the night before and Eid is incomplete without starting the day with Sevaiyan."
When my kids first started fasting, Eidi would be a reward for her children and today she ensures there is something special for them. "For children it is difficult to fast, so Eidi makes them feel special and motivates them. When the extended family comes around, I give the women either traditional mithais or sweets." What has made it easier for her is Asda's Eid range, which gives her a choice of different products to choose from, especially to gift the women of the households – from Royal Rassomalai (500g for £2.50), Kulfi Ice Lolly Malai (£2 for a pack of 5) and Lindor Milk Cornet (200g for £4).