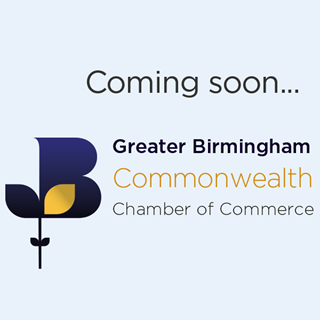 An initiative to drive trade between Greater Birmingham and the Commonwealth has been given lift-off with the launch of the Greater Birmingham Commonwealth Chamber of Commerce (GBCCC).
The Commonwealth Chamber becomes the tenth division of the Greater Birmingham Chambers of Commerce group and will offer membership-based services to businesses who wish to reach and develop markets in Commonwealth countries.
The Chamber believes that Commonwealth countries represent a largely untapped market, and one which has been overshadowed by the UK's relationship with the European Union.
Currently, the EU accounts for 44 per cent of all UK exports, whereas the Commonwealth countries only make up nine per cent of export output.
The Chamber says the new trade initiative will help its members to develop trade links with Commonwealth, and will include a major events programme focusing on Commonwealth knowledge transfer and trading opportunities.
The GBCCC will also promote local businesses to the Commonwealth countries through its connections with overseas High Commissions and Consulates in the UK, British diplomatic posts overseas and British Chambers of Commerce overseas (through the British Chambers Overseas Business Network).
GBCC chief executive Paul Faulkner said: "The launch of the Greater Birmingham Commonwealth Chamber of Commerce builds on all of the great international activity we do at present.
"Through our International Business Hub, our European programmes, the British American Business Council Midlands Chapter and our Department for International Trade (DIT) contract, we already have tremendous knowledge and experience in this field.
"Birmingham's bid to host the Commonwealth Games in 2022 has shone a light on the strong links which already exist between the city and the Commonwealth.
"Developing trade links with Commonwealth countries has never been more important as the UK prepares to leave the European Union."
Chief operating officer Russell Jeans said the establishment of the GBCCC was a natural step, given the Chamber's history of delivering international programmes over several decades.
Recent examples of the Chamber's work with Commonwealth countries include supporting a Rawalpindi Chamber of Commerce event in Birmingham, while Paul Faulkner joined West Midlands mayor Andy Street on a trade mission to Toronto.
Furthermore, the Department for International Trade team at the Chamber are supporting a Midlands Engine visit to the Auto Expo Components event in New Delhi, India in February.
Mr Jeans said: "The Chamber has a distinguished history in delivery of programmes all over the world – a lot of which have been in Commonwealth countries.
"This new Chamber puts a membership wrapper around elements of our expert knowledge and international connectivity.
A GBCCC launch event is currently being planned for early 2018, which will feature high-profile speakers from Commonwealth embassies.
To find out more, or register your interest in becoming a member or joining the GBCCC executive committee, please email gbccc@birmingham-chamber.com or call 0845 603 6650.