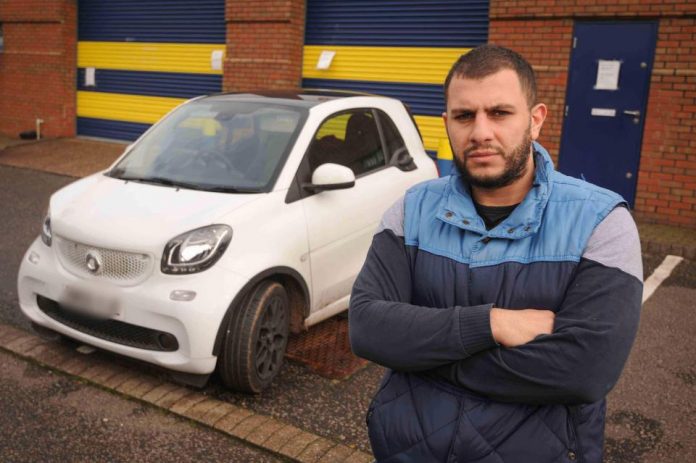 Marco Hajikypri who was rejected by Dragons' Den, and then turned down a £90 million offer for his company has had to sell his house and car.
He claims he has suffered a backlash against him 'bragging' about his worth and seen a massive 80 per cent drop in sales.
Hajikypri used to drive a £50,000 Audi Q7 but now has to borrow his girlfriend's Smart car.
He has sold his house and is living in a rented home and has been forced into putting £90,000 back into his health food business to keep it alive.
The situation is a far cry from his success in July earlier this year, when Hajikypri claimed that he had been offered £90 million for his company Professional Gains.
But he turned that offer down because he believed he could do better on his own, but now he says, "I wish I had taken a tenth of that offer now. I've had hate mail, it's been awful."
Hajikypri, who is from Great Barr, Birmingham, was on BBC's Dragons' Den last year with his Pro Gains healthy meals service but left with nothing, with Deborah Meaden telling him he'd overvalued his company at £2 million.
But just a few months later, Marco had expanded to three units in West Bromwich and employed 33 people to prepare and deliver 7,000 meals a week to customers' doors.
He claimed the business was then worth £16 million but that Coventry multi-millionaire Jojar Singh Dhinsa saw his potential and was prepared to buy the business for £90 million.
"I think I have been portrayed by some media outlets as a money grabber, which is not true because I'm all about giving back. Last year I donated £4,000 worth of food to the homeless," he said.
"I'm not going to give up though, my goal and vision are still the same and I will keep working."