Karuna Manor Care Home has teamed up with Bonmarché, local stylist Sanchali Sen and popular South Asian bloggers, StylmK, for a great fashion event for residents, non-residents and their families.
What to wear
Local Harrow Care Home, hosts a great fashion event and would like to urge the whole community to join them as they celebrate fashion for all ages with a Bonmarché Fashion Show featuring the latest trends from the High Street, free style advice with Stylist Sanchali Sen and Sisters, Mandeep & Sharon, from popular South Asian blog StylmK, who will be showcasing their latest range of accessories!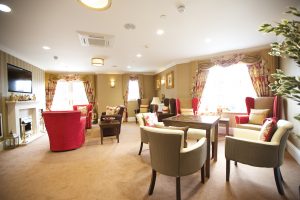 Sue Nicholson, Marketing Director at TLC Care commented:
"We are thrilled to be putting on this event as an opportunity to celebrate fashion for all ages. All our homes offer tailored care for residents and these events are a great way to get everyone, including non-residents and families, involved to see how much fun we have at TLC. I would also like to thank our dedicated staff for putting this great event together and the community for always supporting us. We hope everyone will join us!"
The aim of this event is to bring the community together for an afternoon of fashion, where guests can have their style questions answered, view the latest collections from the High Street and receive advice on how to make fashion accessible at any age, all whilst enjoying the luxurious surroundings of the beautiful care homes. Refreshments and a light snack with also be served.
Sanchali Sen, Image Consultant commented:
"As we mature, our clothing needs do as well. Many of us tend to want comfort and balance mixed with style. As a result, choosing the right pieces for us or knowing how to style the pieces we already have can be extremely frustrating. This is an exciting opportunity to speak directly to people who still enjoy dressing up but are unsure of where to begin. I look forward to being able to offer my to address any wardrobe concerns guests may have including showcasing a few great pieces for inspiration."
When: SUNDAY, 8th OCTOBER 2017
Time: 4 – 5:30PM
Where: KARUNA MANOR, Christchurch Avenue · Harrow· HA3 5BD
For further information please contact Parveen Singh on 020 3818 7225 or email parveen@wallacehealth.co.uk