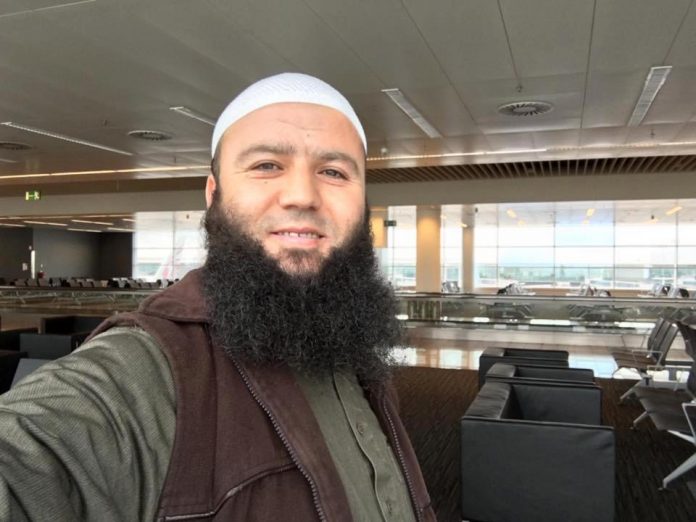 A court has ruled that A UK-based imam who is accused by Spanish authorities of making recruitment videos for the Islamic State group (ISIS) can be extradited.
43-year-old Tarik Chadlioui is accused of making propaganda films encouraging people to fight for ISIS in Syria.
The alleged offences relate to two visits to Majorca in 2014 and 2015.
Lawyers for Mr Chadlioui argued that extradition breached his human rights.
Westminster Magistrates' Court was told that under the European Convention on Human Rights, extradition would compromise the father of eight's right to a family life.
The court heard Mr Chadlioui, of Sparkhill, Birmingham, was the sole breadwinner for the family, who have been in the UK since 2015.
Emma Arbuthnot, Chief Magistrate, rejected the claim, saying Mr Chadlioui's family were eligible for benefits and could seek help from his mosque.
"At worst, and I accept it might be a hardship, the oldest two children could go out and get jobs, they are 17 and 18 after all. I find that the seriousness of the offence and the public interest in upholding our extradition agreement outweigh the interference with Mr Chadlioui and his family's rights," she said.
Mr Chadlioui was one of six people arrested across Europe at the request of investigators in Majorca on 28 June.
The Moroccan-born Belgian national protested his innocence, at earlier hearings.
His lawyer Malcolm Hawke, told the court, "His defence is that he has made thousands of these videos; why has he not been arrested in Belgium?
"If he was this IS recruitment agent, this would have been picked up long before he came to the UK."
The court heard claims last month that he had been an "anti-terrorist" preacher for decades and that the videos are anti-jihadist in nature.
Mr Chadlioui was remanded in custody and has seven days to apply for leave to appeal against the decision.